Macquarie could move over levy
Print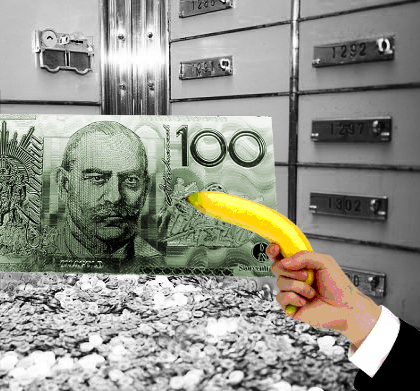 Macquarie Group has hinted that it may move offshore to avoid the Federal Government's banking levy.
Macquarie chair Peter Warne spoke at the group's AGM in Melbourne this week, lashing out at the fact that Macquarie was included with the big retail banks on the new tax.
"The new tax will have a disproportionately higher impact on Macquarie Bank compared to the major Australian banks given our business mix is more heavily weighted to wholesale and international business," Mr Warne told shareholders.
"Given the relatively small size of our Australian banking business we were surprised by our inclusion in the group to pay this levy.
"[Macquarie will] continue to review our business mix and location to ensure all our businesses remain profitable and internationally competitive, noting that our international competitors are not subject to this tax."
Macquarie says the levy will cost close to $66 million in pre-tax earnings each year - an effective tax rate of 41 per cent.
"We have also expressed our concern to the government given the benefit we bring to domestic competition and innovation, the role we play in bringing offshore income into the Australian economy, and the potential for unintended consequences resulting from the levy," Mr Warne said.