Locals cut off while Energex keeps the change
Print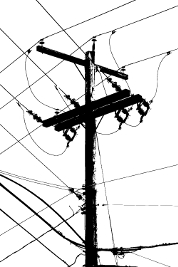 Over a billion dollars in "savings" held by Queensland state-owned energy company Energex will stay there, kept in the coffers while residents across the state pay ever-higher prices.
News Corp media is reporting that a complex series of rules and provisions mean that Energex gets to keep the money it does not spend, but experts say the windfall will ultimately see consumers pick up the tab.
Documents recently lodged to the Australian Energy Regulator show Energex only spent $4.42 billion of the $6.24 billion in spending it had been given approval for in 2010-15.
Much of the money was for to cover increased demand and now unneeded upgrades; the planned "gold-plating" of the network, which has been scrapped.
Energex says the unspent funds will come to benefit power users by curbing growth in the value of the network down the track, but it may bring little respite at a time when disconnections for the non-payment of bills has soared.
The Energy Networks Association says the rules were set up to stop overspending, by giving incentives to stop unnecessary works.
So, Energex gets to keep the approximately $1.8 billion difference from the five years to 2015, while also a $500 million profit for 2013-14, paying back just $406 million to the State Government.
Queensland's LNP Government has blamed the situation on its Labor predecessors.
"Significant debt, borrowing and finance costs, were locked into the cost of supply by the former government," Energy Minister Mark McArdle told News Corp reporters.
The future cost of past spending has raised concern about possible asset writedowns for Queensland's energy network, with recent reviews showing the network value per customer soared from $3400 in 2002 to $9400 in 2013.