Local cyber skills lacking
Print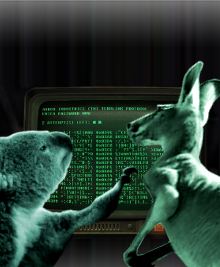 Experts say the Australian government needs more cybersecurity staff.
Recent Government reports have estimated Australia needs over 11,000 more cyber security specialists in the next decade.
The Australian Cyber Security Growth Network (ACSGN) says more TAFEs and universities need to offer specialised courses, and that cyber security should be part of the school curriculum too.
"Education and growing that skill set is an important part for our program of work, and we're working with the vocational sector heavily," ACSGN CEO Craig Davies has told the ABC.
"It's such a rocket ship this industry, we have zero unemployment and the demand is massive."
IT educators say coding in schools are becoming more and more popular, but that focus should be extended to cyber security too.
Another issue is that the industry tends to be male-cominated, meaning it misses out on the contributions of nearly half the population.
Former commander of the US Navy's Pacific Fleet, Patrick Walsh, who now works for an international cybersecurity firm, says the cyber front is a new area in which government have to work out how to protect the community.
"In the past we would have a government approach and we would have a private sector approach," he told reporters.
"Increasingly we need to leverage each other and we need to find ways to work more collaboratively and more transparently so that information is shared.
"There's been so many changes in the cyber security environment over a short period of time, it makes me anxious and nervous because there's a real threat of miscalculation.
"When you start to wonder whether or not you can trust data and trust the outcome of an election, that starts to undermine public trust in institutions," he said.