Live export review released
Print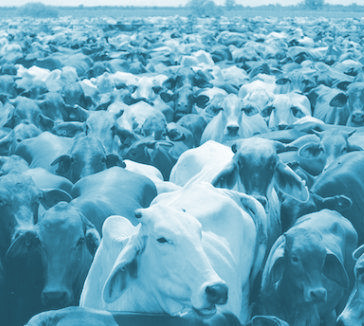 Agriculture Minister David Littleproud is responding to claims his department has been unwilling to use its powers to protect animals.
A review of the federal Department of Agriculture's handling of the live export industry has found the bureaucracy is too focused on promoting the live sheep trade, rather than policing it.
The review - conducted by public sector integrity expert Philip Moss – also found a lack of staff with sufficient knowledge of the industry and its regulatory conditions, and that the department had been using animal welfare standards that were not based on science.
Mr Moss' report quotes departmental staff who allege reports of mass deaths at sea were "revised or redrafted to dilute or expunge findings" if they negatively reflected on the regulations.
He found a "reluctance" to act to prevent animal welfare breaches from recurring.
The review found the department's failure to regulate is linked to budget cuts made by the Abbott government.
It also revealed that department's investigations regularly took more than a year and "could be counter-productive to effective regulation and the live animal export industry's social licence".
In 2013, then agriculture minister Barnaby Joyce cuts regulations and scrapped departmental bodies that deal with animal welfare compliance in a $25 million cost-cutting spree.
Mr Joyce scrapped the Australian Animal Welfare Strategy in December 2013, as well as a committee created by the Gillard government in 2011 to oversee a national animal welfare strategy.
Mr Littleproud has accepted all 31 recommendations from the Moss review, including re-establishing the animal welfare branch "immediately".
He will also bring in an independent and external inspector-general to act as a watchdog on the department.
Export ships will be subjected to random checks, and exporters could be billed for surveillance technology on vessels to monitor the welfare of animals.
The review and the official response to it are accessible here.