Labour hire consuming service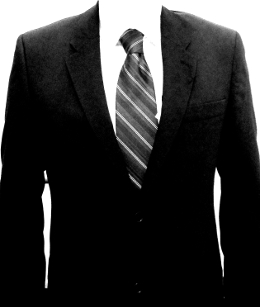 Outsourcing now makes up about 20 per cent of the Federal Government's spending on public service wages.
A parliamentary inquiry is being held into the public service's skills, and has been told that labour hire companies supplying workers to understaffed federal agencies receive about a fifth of all public sector wages, while many avoid taxes.
Advocates for tax accountability and justice say that over $6.8 billion has been spent in the last five years on labour hire companies, due in large part to government-imposed internal staffing limits on agencies.
Dr Claire Parfitt from the Centre for International Corporate Tax Accountability appeared before the public hearing of the Finance and Public Administration References Committee this week.
She said some of the largest labour hire multinationals, including Adecco and Outsourcing Inc, either paid no tax in Australia or did not report their tax payments.
Also, while there appear to be several different local labour hire firms contracted by the Commonwealth, many of these are owned by the same foreign multinational parent company.
"When governments rely on labour hire firms that are engaging in aggressive tax avoidance, public money is channelled into overseas tax havens, supporting the profits of corporate giants while undermining funding for essential public services in Australia," she said.
"In addition to threatening the skills and capacity of the APS, generating risk regarding security and information in public services, contracting to these firms also threatens the government's fiscal position."
The Community and Public Sector Union (CPSU) says Services Australia and other departments have been run down by a reliance on labour hire use.
There has been a reduction of 6000 staff at Services Australia over the last seven years, many of which have been replaced by contractors.
"The CPSU is greatly concerned that capability in the APS has been devastated by years of budget cuts, efficiency dividends, the government's Average Staffing Level cap and the rapid rise of labour hire, consultants and contractors," the CPSU submission said.
"In Services Australia, core work has been contracted to private providers driven by commercial intent at a cost of over $1.6 billion to the taxpayer."
Tax Justice Network spokesperson Jason Ward said the big multinationals can bid against Australian firms cheaply and afford to sustain losses upfront.
He said this leaves Australian businesses missing out on much of the government's yearly $10 billion IT spend.
Dr Parfitt says the government does not appear curious about the potential haemorrhaging of money.
"The government knows very little about the extent of its labour hire practices or who it is contracting with," she said.
"If it isn't able to report on this it's hard for us to research and feed it back. That's been a really core problem in researching this area – the government knows very little about its own practices in this regard.
"The government needs a register of multinational ownership so it knows who it is doing business with. We're concerned that even the oversight measures the government has in place can't be effective and abided by because the government is not properly informed about who it is contracting with. Almost every department is contracting with the same corporate group but under different names."