Lab milk release looms
Print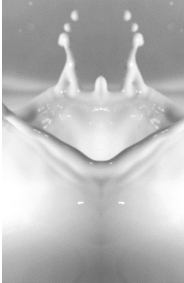 Eden Brew - a company making milk in a lab - is raising millions in new capital.
The company uses a CSIRO-developed technology to mimic the same natural fermentation process that happens in dairy cows.
It can produce casein micelles in the lab to produce artificial milk that proponents say is frothy, creamy and tastes the same as normal cow's milk.
United States group Digitalis Ventures, which has the backing of US food giant Mars, has become a large shareholder in Eden Brew, but the company is looking to continue drumming up support.
CSIRO's venture capital arm Main Sequence invested in the latest $5 million round, allowing it to hold 39.9 per cent of the company. NSW dairy co-operative Norco is Eden Brew's second-largest shareholder.
While the company tops up its coffers to push its products to market, the milk-making process is being fine-tuned along the way. Eden Brew's original formula made a product with a colour much more brilliant white than normal cow's milk, so experts are now working to temper it slightly.
Eden Brew says its first commercial product is likely to be an ice-cream, which may hit the shelves by late 2023. Reports say it is months away from being produced commercially, but still faces a rigorous approval process by food authorities.