Lab change makes legal mess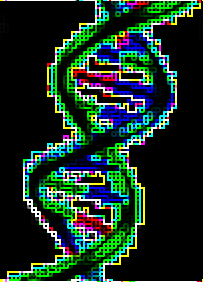 Two senior staff members at Queensland's state-run forensic crime laboratory have been stood down after the lab issued "untrue" or "misleading" statements to courts.
Acting director-general of health Shaun Drummond stood down the senior staff members this week amid a commission of inquiry into DNA testing.
Former Court of Appeal president Walter Sofronoff KC made interim findings that between early 2018 and June 2022, statements issued by the Queensland Health Forensic and Scientific Services (FSS) that said "DNA insufficient for further processing" or "No DNA detected" were "untrue" or "misleading", because it was possible that further testing could have shown partial or full DNA profiles.
"That statement connotes the certainty that the sample cannot yield a usable profile when that is not known," Mr Sofronoff's report said.
"I am of the opinion that the practice of putting forward these untrue statements as true expert evidence is a profound issue for the administration of criminal justice, for the integrity of police investigations, and for decisions made by victims of crime."
Expert witness statements given to court will now have to be corrected, while a police taskforce has been set up to re-examine samples in potentially thousands of major crime cases.
Before early 2018, samples in major crime cases were all tested by FSS, "unless they returned a quant under 0.001 nano grams per micro litre".
But in January of that year, FSS put forth an "options paper" that "suggested that processing of major crime samples with quants between 0.001 ng/µL and 0.0088 ng/µL was not an efficient use of resources", the report said.
"It was pointed out that there were advantages to abandoning such testing: the ability to potentially reallocate staff time currently allocated to processing, interpreting and reporting 'auto-microcon' samples, to samples with higher DNA yield, thus improving the turnaround time for results on these samples."
The Queensland Police Service allegedly agreed that the samples would no longer be processed unless QPS asked for specifically - which was a new practice for the lab.
That QPS threshold was removed when the commission of inquiry was called in June this year.
Queensland Premier Annastacia Palaszczuk described the interim report as "disturbing" and "concerning".
"This is perhaps one of the most concerning reports that our state has seen, and we need to get to the bottom of it," she said.
Criminal lawyer and former Queensland Law Society president Bill Potts says issues within Queensland's forensic testing system have been ignored by "governments of both sides for decades".
"At the moment, it's a system that's held together with baling wire and bandaids," Mr Potts said.
"Waving the magic wand of money is not the solution on its own because you have to find trained scientists and have the appropriate and proper equipment."
Mr Potts said the mass reviewing of cases will affect both sides of the justice system.
"It is a problem because we are told DNA is the gold standard of evidence and juries rely upon this," he said.
"Juries have not been provided with the best evidence and in some cases no evidence. This has led, in my view, to potential injustices.
"For people who are victims of crime, it could well mean they lose any form of closure … on the other side of the coin there are people in custody who have been wrong convicted."
Public hearings for the inquiry are set to begin on Monday.