Kiefel becomes first female Chief Justice
Print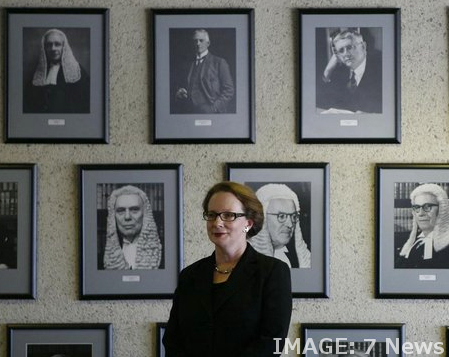 Australia's first female Chief Justice of the High Court has been sworn in.
Susan Kiefel made her pledge to the High Court this morning and used her speech to reflect on the first female to be appointed to the High Court bench, and how significant the occasion is for women in law.
"It would not be until 1987 that a woman, the Honourable Mary Gaudron, was appointed to this court," she said.
"When I came to the bar in 1975, there were very few women members of the profession. This is not the occasion to consider why this was so."
Chief Justice Kiefel left school at 15, but later completed her high school studies while working as a legal secretary. She then studied law part-time and was admitted to the Queensland Bar in 1975.
In 1987, she became Queensland's first woman to be appointed QC.
"The appointment of more women to this court recognises that there are now women who have the necessary legal ability and experience as well as the personal qualities to be a justice of this court," she said.
"There seems no reason to think that that situation will not be maintained in the future. It may well improve."
Chief Justice Kiefel replaces Robert French, who reached the mandatory High Court retirement age of 70.
Chief Justice Kiefel has been on the High Court bench since 2007, and has already served as a judge in the Federal Court and the Supreme Court of Queensland.
"Chief justices, like the other justices, give a part of their lives to the service of this court and thereby to the people of Australia," she said.
"That service is not given for the purpose of personal acknowledgement or the enhancement of reputation.
"It is given to ensure that this court is maintained as an institution in which the Government, the legislature, the legal profession and the people of Australia can have confidence."
Justice James Edelman will this week become one of the youngest ever to fill a vacancy on the High Court bench.