Juukan correction ongoing
Print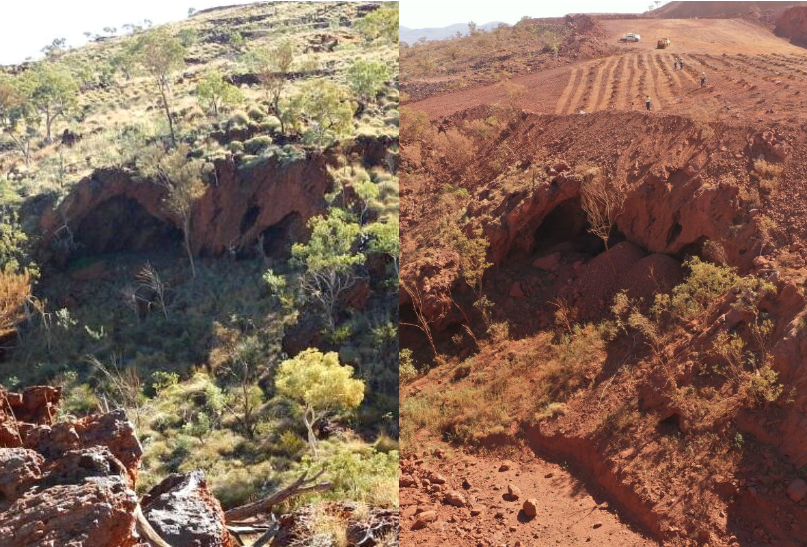 Three years since Riot Tinro destroyed sacred rock shelters at Juukan Gorge, efforts to rehabilitate the land have begun.
In May 2020, global outrage was sparked when mining giant Rio Tinto blasted two rock shelters in its search for iron ore, despite repeated warnings from the traditional owners about the site's cultural significance.
The incident led to a parliamentary inquiry that called for stronger heritage protections across Australia.
On the third anniversary of the tragedy, the Puutu Kuntu Kurrama and Pinikura (PKKP) people aim to not only acknowledge their profound loss but also shed light on the positive actions they are taking to "make amends" for the irreparable damage inflicted upon them.
"The destruction of our most significant cultural heritage site should never have occurred," says Burchell Hayes, chair of the PKKP Land Committee.
"To prevent the recurrence of such senseless loss and devastation in the future, we are determined to achieve a co-management process of our country with mining companies."
The PKKP Aboriginal Corporation has formed a committee to engage in discussions with Rio Tinto regarding the rehabilitation of Juukan Gorge.
According to Hayes, remediation efforts have commenced, including the seeding and replanting of native vegetation.
While the PKKP community appreciates the work being carried out under the committee's guidance, they acknowledge that nothing can compensate for the destruction at Juukan Gorge.
Their expectations remain unchanged, despite recognising Rio Tinto's attempts to rebuild the relationship.
Work is also underway to recover the remaining archaeological deposits and cultural artefacts from the rock shelters.
Simon Trott, CEO of Rio Tinto Iron Ore, claims significant changes have been implemented to regain the trust shattered by the Juukan tragedy, and that the company is committed to working closely with traditional owners to enhance heritage protection and develop genuine partnerships based on respect.
More details are accessible here.