Jaws closing on bad apples
Print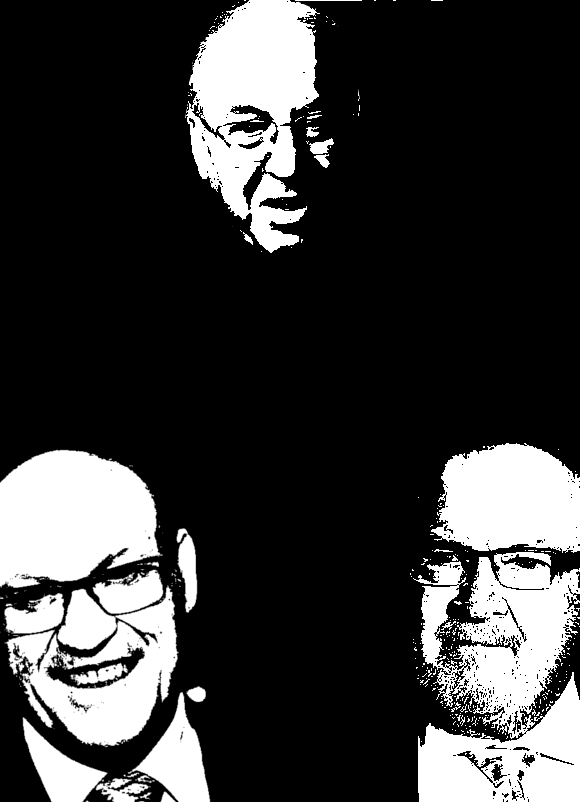 Former NSW Labor powerbroker Eddie Obeid and his disgraced ally Ian Macdonald are back in court today, as the trials of some of the shadiest men in politics continue.
Macdonald, a former NSW resources minister, aided Mr Obeid and former CFMEU mining secretary John Maitland in a range of corrupt activities that allowed them to swindle millions of dollars.
NSW's Independent Commission Against Corruption (ICAC) found that Mr Obeid corruptly abused his position as a minister to confer tens of millions of dollars of benefits to his own family.
ICAC investigations also revealed Mr Maitland conned former Federal Labor Minister Greg Combet to back a 'training mine' scheme, which netted him a $15 million payday off an investment of just $166,000.
Mr Obeid has already been charged over the inducement of senior NSW Maritime Authority bureaucrat, Stephen Dunn.
Obeid convinced Mr Dunn to give favourable treatment to an Obeid-linked company to secure valuable Circular Quay cafe leases.
Mr Macdonald is being prosecuted today for over his handling of the lucrative mining licence in the Hunter Valley.
Mr Obeid and Mr Maitland have both had their Order of Australia membership terminated following the findings so far. Mr Obeid has also lost the right to use the title of 'Honourable' in NSW.
Mr Obeid has also switched lawyers for the next phase in the case – hiring prominent defender John Stratton, SC, to represent him.
Mr Stratton is very well known in the NSW legal community, following 16 years as a public defender before returning to the private Bar in 2013.
Mr Stratton has worked on some of the state's most high profile cases – including the defence of Katherine Knight, a Hunter Valley woman now serving a life sentence for killing and decapitating her partner before attempting to cook his head with vegetables.
Another of Mr Stratton's clients, Wayne Flentjar, was found not guilty of murder after he was charged following the gruesome killing and burning of two people.
Mr Stratton also got the 55-year jail term of serial gang rapist Bilal Skaf reduced to 22 years on appeal, but could do nothing to change the 43-year sentence given to Matthew Milat over the torture and murder of David Auchterlonie in the Belanglo State Forest.
Back in the court today – it is expected that an order for a brief of evidence will be served on Mr Obeid's legal team. It is possible that he may enter a plea as well, but the matter could drag into next year before Obeid is actually committed to stand trial in the District or Supreme Court.
The case against Ian Macdonald and his confessed "mate" and former union boss John Maitland is listed for a preliminary hearing today.