Iron giant sees green rise
Print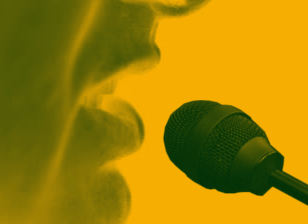 Fortescue says it is likely that renewables will outpace its iron ore business.
Fortescue, one of the world's largest iron producers, expects renewables to "play a very big part of our overall earnings in the future".
Former Fortescue chief executive officer Elizabeth Gaines has addressed the World Economic Forum (WEF) in Switzerland, acknowledging that the scale of the world's green energy transition would see a major increase in demand for renewable energy.
She says the company will continue building its iron ore business, but sees change on the horizon.
"There's no lack of ambition for growth in our iron ore business, but when you look at the scale of the green energy transition, it's not unreasonable to think that ultimately renewable energy will probably outscale our iron ore business significantly," Gaines, Fortescue's non-executive director and global green ambassador, told the Reuters Global Markets Forum.
"I think we will see renewable energy play a very big part of our overall earnings in the future.
"There's a view that businesses are doing this just for ESG (environmental, social and governance) reasons, but it's also a smart thing to do, because the economics absolutely stack up."
Fortescue has pledged to exit fossil fuels by 2030 as part of a $9.2 billion plan to hit net-zero emissions and to not rely on carbon offsets by the end of the decade.
"We must accelerate our transition to the post-fossil-fuel era, driving global-scale industrial change as climate change continues to worsen," Fortescue chairman Andrew Forrest said last year.
Also this week, Mr Forrest said a string of recent executive resignations does not mean there is dysfunction at the top of the company.
"As far as having high turnover, this was completely in the plan and we don't consider it high turnover at all," he said at the World Economic Forum on Friday.
"When we're filling positions with different skills, the same responsibility, we need people to retire, move on, or change.
"People move on, they retire, or they were bad choices. That happens everywhere."