Industry fears massive cost if RET is reached
Print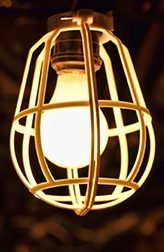 Reports this week claim the Australian electricity market is at "breaking point", and that half of all generators are losing money.
News Corp media outlet The Australian says it has obtained a copy of a submission made by EnergyAustralia to the government's energy white paper taskforce.
The company that owns generators including the Yallourn brown coal power station in Victoria's Latrobe Valley has allegedly told the Federal Government that the Renewable Energy Target should be reduced.
Reports say EnergyAustralia believes the RET has forced more supply into the market already overflowing with power.
It claims that electricity assets such as Snowy Hydro be privatised, and that the government should focus on boosting productivity in the energy workforce, which faces the "imposition of pattern bargaining within regions coupled with the ever looming threat of industrial action that can undermine productivity", The Australian said.
EnergyAustralia's submission says that hundreds of millions of dollars would have to be spent if the RET push reaches its goal of forcing some base load coal generators out of the market, as they would have to pay for thousands of redundancy payouts and mine rehabilitation.
"Instead of the graceful exit of a few large-scale coal generators to transition our industry to a new lower-emission energy system, there will be a lower level of investment right across large sections of the market, reducing the overall reliability of the system and potentially threatening future supply," the submission allegedly says.
The comments come just days after the government announced its review of the RET, which some say adds weight to an industry-led push to reduce the target.
The NSW regulator IPART (the Independent Pricing and Regulatory Tribunal) has made a submission suggesting the RET should be closed entirely. IPART claims the target is not complementary to the emissions reductions fund, a key element of the Coalition government's direct action plan.
Prominent businessperson Dick Warburton has been selected to lead the review into the scheme designed to reduce man-made pollutant emissions, which reduce air quality and damage ecosystems on a global scale. In the past, Mr Warburton has said he does not believe that such man-made emissions have to ability to cause the effects they have been proven to cause.