Home service investigated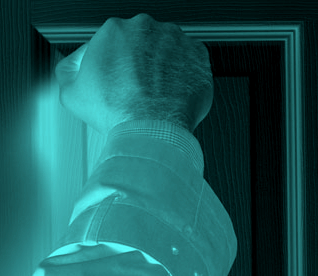 The National Home Doctor Service is being investigated over its doctors' Medicare billing.
The National Home Doctor Service sends bulk-billing GPs on house calls at any hour of the night, almost anywhere in the country.
It is an international operation that contracts 800 doctors and pulls in annual revenues above $54 million.
But the firm is now being investigated over allegations of inappropriate Medicare billing.
The Director of Professional Standards Review, Julie Quinlivan, is reportedly looking at whether the National Home Doctor Service "knowingly, recklessly or negligently" allowed some of its doctors to engage in "inappropriate practice" in their Medicare billing.
Medicare has suggested some of the company's doctors breached Health Insurance Act rules between September 2016 and August 2017.
The company has launched a legal challenge in the Federal Court arguing it cannot be held accountable for its doctors' actions because they are contractors rather than employees.
It is almost two years since a Department of Health taskforce saw a 170 per cent increase in after-hours bulk-billing.
"The growth in the provision of urgent after-hours services appears not to be driven by increasing clinical need for these services, but has coincided with the entry of new businesses into the market with models that promote these services to consumers, emphasising convenience and no out-of-pocket costs," the 2017 taskforce said in its final report.
"Some practitioners are claiming these services for patients whose conditions are not urgent and could more appropriately be managed through ordinary GP attendances."
Publicly available documents do not say exactly what kind of inappropriate practices the Director of Professional Standards Review is investigating.
There is no suggestion the National Home Doctor Service, its directors or staff have broken the law.
The National Home Doctor Service is seeking an injunction to stop Dr Quinlivan's investigation.
The firm argues that its business model protects it from being investigated in this way.
"Though the process of review, the Professional Services Review has sought to establish a relationship of employee/employer between the doctor and the company," the company's chief executive officer, John Pappalardo, said in his statement.
"We contend that these relationships do not constitute one of employment and the company has sought two independent opinions of Senior Counsel who have agreed with this position."
The Federal Government has amended its Medicare legislation to hold companies like the National Home Doctor Service accountable when contracted doctors engage in inappropriate Medicare billing.
But the changes were not retrospective, and so they may not apply to the period being investigated.