Grok covers AGL options
Print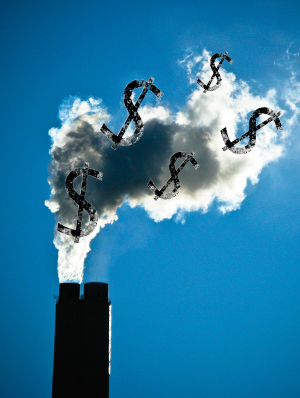 A billionaire's investment firm has laid out a series of strong suggestions for AGL Energy.
Billionaire Atlassian founder Mike Cannon-Brookes' Grok Ventures has told shareholders why it wants to block AGL's proposed demerger and keep the company whole.
A document released on Grok's "Keep it together Australia" website says an integrated AGL Energy could capture 30 per cent of the electricity retail market, close its coal power stations by 2035 and offer customers 100 per cent renewable energy while expanding into energy finance products as well.
"We do not believe that the current AGL Board has the leadership or vision to execute on the energy transition opportunity," the document says.
"We believe AGL needs world-class renewable operators to manage the transition, and technologists to solve the behind-the-meter opportunity. Management incentives need to be realigned to deliver on the accelerated transition opportunity."
Grok says it intends to "work with an AGL board focused on setting a more ambitious energy transition plan for AGL", to lean into "a multi-decade opportunity that we believe will deliver long-term shareholder value".
A shareholder vote will be held on the board's plan to split AGL into coal power-focused Accel Energy and retailer AGL Australia on June 15.
Grok has slammed the planned demerger as potentially destructive, saying it would bring $260 million of demerger costs that would not be offset, and lose the benefits from running a vertically integrated company and by focusing "headwinds" on Accel, leaving it with a "high insolvency risk".
It says that the demerger "unwinds the huge natural advantage of vertical integration".
"We disagree that this model is broken, and see significant value in keeping AGL together," the document states.
It suggests shifting the company towards financial backing for households to convert to 100 per cent renewable electricity.
"Moving to 100 per cent electric could cost the average Australian home approximately $100,000," Grok says.
"We believe converting this capital expenditure into operating expenditure is a challenge AGL can solve for customers. AGL could also offer energy management software to help customers optimise and monetise their generation, storage and connected devices, to minimise customer operating expenditure."
An independent expert brought in by AGL to assess its planned demerger has backed the board, concluding that shareholders would be better off if the split goes ahead.