Green needs relegated
Print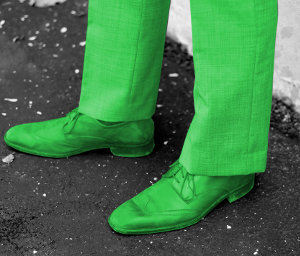 Global climate action is being held back by war, the COVID-19 pandemic and politics.
During a two-week summit in Glasgow last year, nearly 200 nations vowed to do more to combat climate change, pledging to halt deforestation and cut emissions of methane; a powerful greenhouse gas.
They appeared to acknowledge that the world has been moving too slowly on the matters, promising to "revisit and strengthen" their climate goals within a year if possible.
But nearly six months later, there have been no bold new climate plans from any large nation.
"What we have seen so far is very, very little," says Professor Niklas Höhne, a German climatologist who created the Climate Action Tracker.
"I don't see much movement."
Dr Höhne's group monitors the commitments and policies of countries, and has rated virtually all of them insufficient.
The Climate Action Tracker estimates current policies would result in roughly 2.7 degrees of warming this century - well beyond the 1.5 degrees threshold leaders insist they do not want to cross.
"The problem is the current pledges are very insufficient," Dr Höhne says.
"We are not a little bit off. We are totally off still, even with the new pledges that came out of Glasgow."
John Kerry, US President Joe Biden's international climate envoy, says the world's largest greenhouse gas polluters should be preparing new commitments ahead of the next UN summit in Egypt, but "I don't see the evidence yet".
World leaders appear to have shifted their focus to what seem like more important issues.
"There is no doubt that a lot of international bandwidth, particularly at the leader level, has been taken up by [Russian President] Vladimir Putin's illegal and frankly brutal invasion of Ukraine. And that's completely understandable," says Alok Sharma, a British official who served as president of the Glasgow summit, known as COP26.
The continuing COVID-19 pandemic, rising inflation and energy costs are drawing focus too.
"It is, at the end of the day, up to all countries to deliver on the commitments they've made," Mr Sharma says.
"And that is what we are doing this year, whether I'm going to a developing nation or a developed nation. That is the message that I'm delivering.
"I do think as a result of what we did in Glasgow, we kept 1.5 [degrees] alive. But as I said at the time, its pulse is weak, and the pulse remains weak.
"And the only way you strengthen the pulse of 1.5 is actually to see a delivery on all the commitments that have been made."