Funds to forward Tassie plans
Print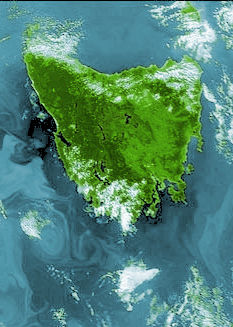 Tasmanian councils will soon get access to interest-free loans in a $100 million stimulus package.
The Government unveiled the significant stimulus package this week, which includes a pool of $60 million available for local council infrastructure projects.
Additionally, funding already announced in this year's budget was brought forward, including $12 million for school projects, $15 million for the Cradle Mountain visitors centre and $5 million for affordable housing.
$9 million will go to repairs for bridges and roads damaged by June floods.
The funding is intended to create hundreds of jobs, which would be a big boost for northern Tasmania and its unemployment rate of 7.7 per cent.
"We've recognised for some time that we've got an issue here, a two-speed economy and we need to take action to support investment, to support capital works projects that bring forward economic activity and support more jobs," Premier Will Hodgman said.
"We need to intervene to make sure that Tasmania's economy and the growth in it is being experienced right across the state."
Treasurer Peter Gutwein said the Government was keen to fast-track $40 million from last budget.
"We're in a position where we can afford to bring forward projects that were in our forward estimates and importantly we're in a strong position where we can afford to pay the interest costs to enable us to provide free cash to local government today," he said.
"In a couple of years' time, we'll have a $300 million university transformation project taking place here in Launceston and in Burnie and what this will do is ensure we've got economic activity occurring in the meantime."
Mr Gutwein said councils should get their applications in as soon as possible.
"What this will do is enable communities to receive the social benefits earlier," he said.
"This is a $100 million package that will underpin the creation of at least 800 jobs across the north and the north-west."