Feds want tech protections
Print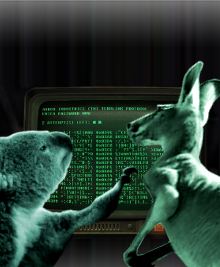 The Federal Government is pushing new principles for private companies to secure critical technologies, including artificial intelligence and blockchain coding.
The Morrison Government is continuing its cyber policy blitz, putting forth new principles to encourage businesses to understand their security risks, set minimum transparency requirements for supplier standards, and consider how suppliers rate on international laws and human rights.
"As we emerge from the pandemic, Australia faces a range of threats from malicious cyber actors and increasing geostrategic uncertainty," Home Affairs Minister Karen Andrews told reporters this week.
"That's why these principles are so important; businesses that adopt them will be able to assure themselves, their customers, and their shareholders that the supply chains they use are secure and align with Australian values."
The government's proposed changes would allow it to intervene in private companies that operate in an expanded definition of Australia's critical infrastructure systems.
Reports say the definition of these systems will be extended to include energy, communications, transport, data, food and medical supplies.
The government is seeking to allow security agency officials to step in and take over a company's systems in order to fight off an attack.