Federal corruption court coming
Print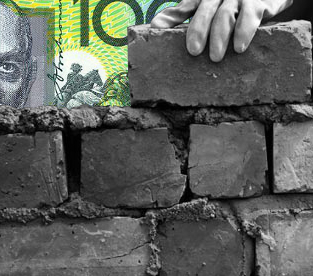 The Federal Government says it will establish a national anti-corruption body, the Commonwealth Integrity Commission.
Labor, the Greens and crossbenchers in both Houses of Parliament have been calling for the establishment of such a body for a long time, and Prime Minister Scott Morrison says his government has been working on legislation for the commission since January.
This is despite Mr Morrison's recent comment that the federal corruption body was just a "fringe issue".
"This was an exercise we embarked on in January of this year. We haven't kicked up a lot of dust about this because we've just been working on it," Mr Morrison said.
"We think it is always important to raise the bar and maintain the bar to ensure the public can have confidence in the integrity of Commonwealth public administration."
Mr Morrison said state-level corruption courts have "been the lesson in what not to do".
"These are sensible changes we're outlining today. They learn the lessons, I think, from many of the failed experiments we've seen at a state jurisdiction level," he said.
"I have no interest in establishing kangaroo courts that, frankly, have been used, sadly, too often for the pursuit of political, commercial or bureaucratic agendas in the public space.
"Those exercises have sought to undermine public confidence, not improve it. They've not added, I think, to the integrity of public administration and they've become play things of the usual actors."
The new commission will comprise two divisions - a Law Enforcement Integrity Commission and a Public Sector Integrity Commission.
It will be manned by three commissioners - a Law Enforcement Integrity Commissioner, a Public Sector Integrity Commissioner and an overarching Commonwealth Integrity Commissioner.
The Law Enforcement Integrity Commission will have jurisdiction over the Australian Federal Police, AUSTRAC, the Department of Home Affairs, the Department of Agriculture, the Australian Competition and Consumer Commission, the Australian Tax Office, the Australian Securities and Investments Commission (ASIC) and the Australian Prudential Regulation Authority (APRA).
The Public Sector Integrity Commission will cover all remaining government departments, agencies, their staff, parliamentarians and their staff, staff of federal judicial officers, as well as Commonwealth service providers and recipients of Commonwealth funds.
Mr Morrison says the Law Enforcement Integrity Commission will be the only one that can conduct public hearings.
Neither commission will be able to operate retrospectively.