Dutton dodges AFP link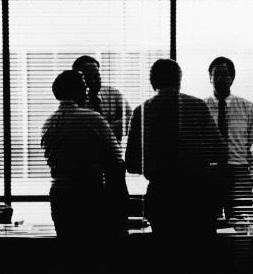 Questions are being asked about the independence of the AFP after a series of raids targeting the media.
Australian Federal Police (AFP) officers raided the ABC's offices this week, seizing over 9,000 documents relating to a story published in 2017 that revealed inside details of secretive military operations.
The ABC raid came just a day after the AFP descended on the home of a News Corp reporter who published a story in 2018 about efforts to expand the scope of the Australian Signals Directorate spy agency.
Prime Minister Scott Morrison says no one in the Federal Government knew about the raids.
"First of all let me say that my government is absolutely committed to freedom of the press, secondly these are matters that were being pursued by the AFP operationally at complete arm's length from the government, not in the knowledge of the government, not at the instigation of government ministers," Mr Morrison said.
The AFP's own guidelines state; "All matters where the execution of a search warrant may have politically sensitive implications … should be raised with the Minister responsible for the AFP."
"This enables the Government to be informed at the earliest juncture of potentially politically contentious matters that may require investigation by the AFP, in accordance with the Commonwealth Fraud Control Guidelines.
"Under present arrangements, the Minister for Home Affairs is responsible for the AFP," the guidelines state.
The Minister for Home Affairs is Peter Dutton.
Mr Dutton says he only found out after the raids.
"I have had no involvement in the AFP's investigation into these matters. Following the execution of each search warrant on 4 June and 5 June respectively, my office was informed that search warrants had been executed," he said.
The AFP was brought under the giant new home affairs portfolio in late 2017, which put the organisation under Mr Dutton's direct responsibility.
Earlier this year, the Australian Federal Police Association, which represents 6,500 AFP members, said becoming part of Home Affairs has compromised the AFP's organisational integrity and its ability to carry out investigations without government influence.
Association president Angela Smith says the AFP has lost autonomy, and that feeling is shared widely across the AFP, including in senior ranks.
"It's an embarrassing situation," Ms Smith told Guardian Australia.
"We look the least independent police force in Australia, surely the other police forces are laughing at us."