Drought funds flow to LNP seats
Print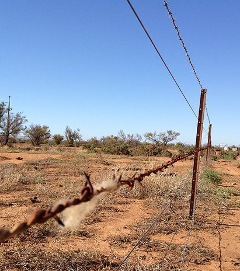 It has been revealed that the Federal Government ignored its own criteria in awarding millions worth of drought grants.
The Prime Minister, Deputy Prime Minister, and Drought Minister last year announced that 14 local government areas would be added to the list of councils eligible for grants of up to $1 million, if the LNP won the 2019 election.
In total, 13 the 14 councils announced as eligible were in Coalition-held electorates. The fourteenth council is independent.
Now, new stats show that six of the councils did not meet the government's own requirement for at least 17 per cent of workers in the local government area to be employed in agriculture.
The criteria for the fund was questioned when the Victorian shire of Moyne rejected the opportunity to apply, saying it was having one of its greenest springs ever and did not need the money.
In another case, drought-stricken Moira Shire was deemed ineligible because only 16.9 per cent of its workforce was employed in primary industries.
Moira Shire has now been made eligible, with the government adding 52 councils to the list of those invited to apply.
Agriculture Minister Bridget McKenzie was the Minister for Regional Services when the 14 councils were added to the Drought Communities Program, and her spokesperson said this week that "the Minister rejects the characterisation of the program, which delivered much-needed funding to drought-affected areas".
"The aim of the program was to get support to where it was needed."
Drought Minister David Littleproud has announced that the eligibility criteria for the Drought Communities Program has been tightened, following advice from consultants EY.
"They've recommended that we take now two consecutive years of rain deficiency rather than one in two and they've also recommended that there be a scaling for those populations under a thousand. Those shires under a thousand, they should get $500,000 dollars and those above should get $1 million," Mr Littleproud said.
"In light of the harshness of those recommendations, we've allowed for the agricultural employment to also include the downstream employment.
"Those in the processing sector, in abattoirs, to be included in our total agricultural employment data number, but also reduced that from 17 per cent to 12 per cent and allow and prescribe a defined allowance for the Minister to make a decision, down to 7 per cent."