Digging helps dodge recession
Print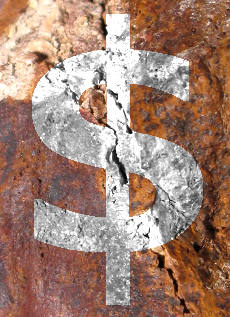 Resource industry analysts say Australia avoided a recession this year, and is now unlikely to have one.
Economic forecaster and industry analyst BIS Shrapnel has issued a report this week saying all other commodity exporting nations were hit by economic contraction, but Australia avoid the deepest pits due to its low-cost production.
Fellow resource countries like Russia and Brazil are struggling with recession conditions due to falls in their terms of trade.
"Australia is a low-cost, high quality resources exporter, and other countries simply cannot compete with that," said Dr Frank Gelber, BIS Shrapnel chief economist.
"While prices are a lot lower, we are very low cost producers and so we've been able to maintain our share of exports, or more than our share of exports."
BIS Shrapnel says this year "is just the second year of an expected four to five-year decline, which will see mining construction fall by 70 per cent from its peak".
"The main reason [Australia hasn't experienced a recession] has been strong and sustained growth in resource production and export volumes - around 8 per cent per annum in each of its past three years - aided recently by surging education and tourism exports," Dr Gelber said.
"Without this export volume growth, Australia would have gone into recession."
Dr Gelber said the resilience of local mining combined with improvements in major sectors like agriculture, education services, finance and business services mean Australia is unlikely to enter a recession in the foreseeable term.