CSIRO sees battery options
Print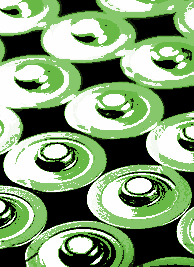 CSIRO says Australia has the potential to capitalise on more of the battery value chain.
A landmark study by the Future Battery Industry Cooperative Research Centre (FBICRC) has assessed the widely recognised once in a generation opportunity for Australia to create new battery industries.
The report, "State of Play: Australia's Battery Industries" (available here in PDF form), indicates this move along the value chain will bring significant social, environmental and economic benefits, placing Australia as a trusted supplier and an exporter of value-added products, rather than just raw materials.
The report by Dr Adam Best and Dr Chris Vernon from CSIRO says Australia has world class mineral resources and strong technical competence.
Future predicted increased demand for lithium for EV batteries alone is staggering, with a predicted doubling from approximately 12,500 tonnes in 2018, to 25,000 tonnes in 2020, to 150,000 tonnes in 2025, to 425,000 tonnes in 2030 with a linear increase of an additional 100,000 tonnes per year, every year until 2050.
Other key findings include;
Key findings from the report
In the short term, lithium suppliers are under considerable financial pressure with some risks to the required investment to capture market opportunities
The real value add is in moving to cathode and anode materials – chemistries could be reproduced in Australia using local sourced materials and expertise
Niche markets exist further down the value chain in cell manufacture, assembly and power management systems
Recycling is relatively primitive and valuable battery minerals are not retained in the Australian battery supply chain
Policy settings for the growth of battery industries in Australia are not as integrated or strategic as those in other countries
Battery industries could be a large economic opportunity for Australia attracting investment and creating jobs