Cormann calls for names to take a slice of Medibank
Print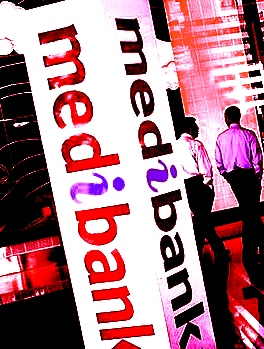 The Federal Government is softening the ground ahead of the Medibank Private sale.
Finance Minister Mathias Cormann has announced begin a national advertising campaign will start soon, promoting pre-registration for shares in Australia's biggest health insurer.
In a privatisation effort that is expected to drum up close to $4 billion, Mr Cormann says the Government is getting rid of Medibank's conflict from being both a regulator and the largest market participant.
He said the Government would sell 100 per cent of the company and spend the money on infrastructure projects.
Anyone wanting to buy in should pre-register, as they can be allocated more shares than those who do not.
In addition, eligible policy holders who pre-register and apply for shares will receive a greater preferential share allocation.
The Australian Medical Association says it has some concerns that the sale of Medibank Private could push it to choose profitability over healthcare.
The health fund is expected to be listed on the Australian Stock Exchange in December.
Pre-registration for shares closes on October 15.