Consumers warned about easy repayments
Print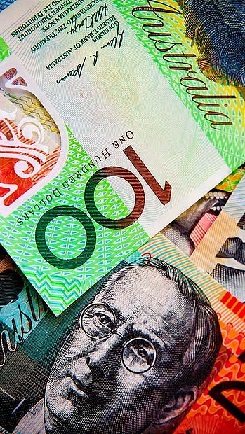 Consumer advocates say a new 'modern day lay-by' could leave people with debts they cannot handle.
Thousands of Australian retail outlets, including big names like Myer, Toys 'R' Us and Jetstar, have begun offering payments through an app called Afterpay.
It allows customers to take their goods immediately, and then pay for them through a series of instalments.
But consumer advocates say it promotes irresponsible spending.
The app does not charge fees or interest when users repay their debts online and on time, but if a payment is late it attracts a $10 penalty.
Afterpay then charges customers a further $7 late fee if the payment is not made after one week.
This means that customers who miss all four instalments are subject to a total late fee of $68 for each transaction.
In practice, a customer who misses their payments on a $400 widget would pay a late fee of $68 — about 17 per cent of the purchase price.
But if that customer bought four widgets — in four separate transactions — at $100 each, the late fees could top $272, 68 per cent of the purchase price.
In comparison, putting those purchases on a credit card with a 20 per cent (per annum) interest rate for outstanding balances would equate to an interest rate of 3.3 per cent over a two-month period — the length of the Afterpay repayment contract.
Afterpay says it protect consumers by preventing customers with outstanding bills from making any further purchases.
The app also communicates with the customer via SMS to remind them to have sufficient money in their account.
Consumer advocates say there is still a high probability of debt issues related to Afterpay.
"There is a risk of services like Afterpay leading people to having more debt than they can handle," said Consumer Action Law Centre senior policy officer Katherine Temple.
"These businesses aren't required to do any form of responsible lending checks.
"Considering the approval process is pretty much instant, there doesn't seem like there's any in-depth assessment of whether someone can make repayments without having serious financial hardship."
Afterpay is not set up as a credit product, because it does not charge customers an interest rate for late payments.
This means the company is not covered by provisions of the National Credit Code, which require credit card providers to adhere to "responsible lending obligations" like credit and affordability checks on borrowers.
Afterpay schedules repayments across four fortnights, or 58 days.
This allows it to take advantage of certain exemptions for short-term credit periods of less than 62 days.
Still, the service has been roundly welcomed by Australia's struggling retail industry.