Coal mine cuts half of staff
Print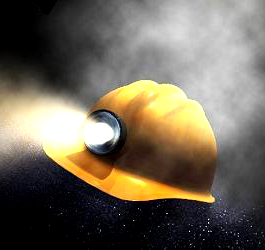 Plans to halve the workforce at Peabody Energy's Wambo Underground Mine in NSW have been laid out.
Peabody wants to cut the site's workforce by 50 per cent and drastically scale back production – a decision it attributes to the "incredibly challenging market conditions caused by the global COVID-19 pandemic".
The job losses were announced after operations were partly suspended for eight weeks.
Northern District Hunter-based president of the CFMEU, Peter Jordan, says it is disappointing but not surprising.
"All of our members took appropriate leave during that period and we have a sneaking suspicion that Peabody haven't been entirely honest with their workers," he said.
"It just seems so funny that we have eight weeks off the job, at their request, for a forced shutdown, return after the eight weeks and within days get confronted with the situation of 50 per cent of the workforce losing their jobs.
"There's a bit of anger out there at the Wambo mine about how Peabody's managing this current situation."
Peabody says consultations with employees are underway.
"We commit that all affected employees will receive full redundancy entitlements, employee assistance and counselling to help them and their families adjust to this difficult news," the company said.
"The decision to ramp down production at the mine has not been taken lightly and Peabody very much regrets the impact this action will have on our loyal employees, their families and the community.
"We will continue to monitor market conditions and the performance of the mine while we undertake further study of the reserves, including South Wambo.
"Where possible affected employees will be offered roles at Peabody's other operations."
However, given that demand for thermal coal exports is decreasing, Mr Jordan says there may not be anywhere for workers to go.
"The ability of these workers to be able to find other jobs at the moment are very remote," he said.
"The company is saying that there's opportunities for redeployment.
"Well, let me tell you, there's not too many jobs for redeployment whatsoever — you could count them on one hand."
Other miners in the region have also announced temporary site and equipment shutdowns in response to the global market environment.