Coal dust diseases rise
Print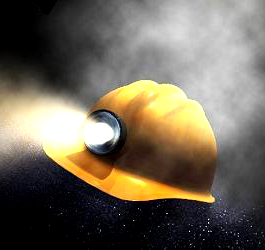 Health advocates say almost 20 new diagnoses of coal dust diseases have emerged in Queensland workers in the last fortnight.
The Mine Dust Diseases Victims Group has recorded 102 confirmed cases of mine-dust-related diseases in Queensland, with 250 more suspected cases being assessed by experts in the United States.
The potentially-fatal diseases monitored by the group are caused by prolonged exposure to coal mine dust.
Victims are meeting with Federal MPs in the coming days to push for the establishment of an industry fund to support affected workers.
Mush of the diagnostic work is being carried out in the US by international expert Dr Robert Cohen, with miners claiming doctors in Australia fail to recognise the diseases.
The Queensland Government denies there has been a jump in confirmed cases.
"Since 2015, 97 cases of mine dust lung disease have been confirmed, including 35 cases of black lung," it said in a statement.
"Only two new diagnoses of mine dust lung disease have been reported to the Department of Natural Resources, Mines and Energy in the past fortnight.
"Neither of these cases was a diagnosis of black lung."