CEFC backs Pilgangoora lithium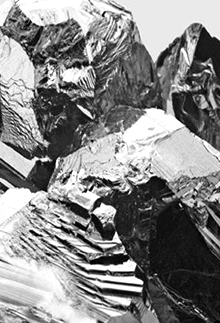 The CEFC has contributed millions to a WA lithium project.
The Clean Energy Finance Corporation (CEFC) says it has strengthened support for Pilbara Minerals with a new investment to steer the company through the next critical phase of its Lithium-Tantalum Project (Pilgangoora), which is gearing up to meet growing demand for lithium.
The CEFC commitment of up to US$36.7 million extends its original $US15 million investment in the Australian lithium pioneer in 2017 and is part of a new US$110 million Pilbara Minerals funding structure alongside BNP Paribas.
"The CEFC is proud to strengthen our commitment to a company forging a new path for our resource sector while helping Australia transition to a low carbon economy," CEFC CEO Ian Learmonth said.
"The development of a renewable supply chain is critical to our clean energy future.
"Pilbara Minerals is helping build Australia's capacity to supply much needed resources for the clean energy technologies that will play a vital role in increasing the use of renewables in our future energy mix.
"CEFC finance enables this important work to continue when it steps up during times of economic uncertainty and we hope that this syndicated facility will allow the opportunity for other banks to participate shortly."
As part of the additional CEFC investment commitment, Pilbara Minerals will implement additional sustainability targets at Pilgangoora to set important new low emissions benchmarks in the mining sector.
These include installing renewable energy, implementing emissions measurement, and monitoring to better manage carbon impacts and developing planning to achieve net zero emissions in its operations over time.
Pilbara Minerals will also adopt external reporting in line with the Task Force on Climate-related Financial Disclosures (TCFD).
The TCFD is a voluntary climate-related financial risk disclosure mechanism for use by companies in providing information to investors, lenders, insurers, and other stakeholders.
Pilgangoora is central to Australia's emerging lithium industry and the first direct investment of the CEFC in the renewable supply chain – a key part of Australia's transition to a low carbon economy.
The International Energy Agency has forecast that global renewable power capacity will grow by six per cent in 2020, predicting that next year renewable power additions will rebound to 2019 levels.