CCC claims insider scam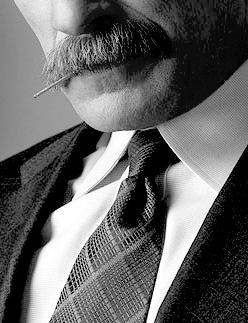 WA's corruption watchdog says two Department of Communities staffers allegedly broke the rules to obtain expensive gifts and hospitality at luxury restaurants.
WA's Corruption and Crime Commission (CCC) has tabled a report in state parliament that finds Kerry Ravi and Maria Irdi allegedly disclosed competitors' pricing information and manipulated tender processes to benefit accounting firm Grant Thornton and law firm MinterEllison.
The report says the women allegedly enjoyed all-expenses paid meals at Perth restaurants including Silks, Rockpool, Epicurean, Balthazar, Zafferanos, Matilda Bay, Perugino's, C Restaurant and Crown Nobu between 2012 and 2020 in exchange for the inside information.
Gifts from Grant Thornton allegedly included alcohol, flowers, corporate box football tickets, tennis tickets, international basketball game tickets, expensive glassware at Christmas time as well as corporate box tennis tickets and spa vouchers, courtesy of MinterEllison.
Ms Ravi and Ms Irdi allegedly oversaw the passage of more than $7 million worth of speciality consulting work to those firms.
The report claims that the frequent disclosure of competitors' pricing information and the manipulation of tender processes allowed the private firms to benefit.
Mr Ravi's roles at the Department of Communities (DoC) included working as an executive assistant to disgraced public servant Paul Whyte.
The CCC said the pair intended to blame their actions on Mr Whyte, who was jailed for 12 years last year for masterminding the theft of $27 million from the department and using it to fund a lavish lifestyle.
But the investigation found there was "no real reason to think Mr Whyte was actively involved in the wrongdoing in this report".
The pair were also found to have breached the rules by discussing and planning their evidence with one another, as well as with people from Grant Thornton (where Ms Irdi had previously worked) and Minter Ellison.
The activities began after Ms Ravi was put in charge of a DoC project named Value For Money (VFM), which was designed to recoup an historical overpayment of GST by the department and prevent future overpayments.
Ms Irdi was brought on as a consultant to help run the VFM scheme, despite neither having expertise in GST. Neither were closely supervised in running the scheme, and used that lack of supervision to procure benefits for themselves. Even so, the VFM project did manage to deliver substantial GST savings in the form of refunds and ongoing savings.
MinterEllison chief executive Virginia Briggs says the firm fully cooperated with the CCC investigation, and that a former partner of the firm (who allegedly acted alone) was stood down when the board was made aware of the allegations.
Grant Thornton says it launched its own internal investigation when it identified an issue related to these matters in 2018.
The CCC said it "does not suggest that those firms were incompetent or failed to obtain a successful outcome for DoC and that MinterEllison had helped obtain a favourable outcome from the ATO".