Cash splash for dry regions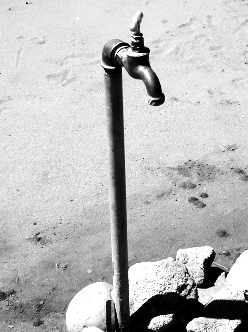 More drought money has been offered by federal and state governments.
Prime Minister Scott Morrison as in regional Queensland on Friday to announce almost $100 million in extra assistance as the crippling dry spell continues to bite.
The federal package includes $33 million to restart the Drought Community Support Initiative, which gives up to $3,000 to eligible households.
The government has also offered $1 million for local projects to each of 13 councils across Queensland, NSW, Victoria and South Australia.
There is also up to $51.5 million to overhaul the Farm Household Allowance for producers, providing about the same amount as a Newstart payment.
Shortly after the announcement, the Prime Minister was forced to defend his Government for being "too supportive, too generous and too much on the front foot", after offering $1 million for a Victorian shire that says it does not need it.
The government has also struggled to answer exactly when grants of up $3,000, to be administered by the Salvos and Vinnies, would be available.
The Morrison Government has been accused of having "a policy drought, instead of a drought policy".
Meanwhile in Victoria, the Andrews Government has announced $31 million for drought-affected farmers.
The state government says it will establish a $15 million Farmers Drought Fund, which includes payments for farming families and grants for on-farm drought preparedness.
"It won't make it rain, no drought package can do that," Premier Daniel Andrews said.
"But it is about targeted practical support both for the short term, for those who are doing it tough right now, and also from a businesses' point of view, trying to adapt to what is a changing climate."
Mr Andrews rejected calls for new dams.
"Dams don't make it rain — there are a number of water infrastructure projects that are worthy and important," he said.
"We should get on with them, not be diverted into silly political debates — instead provide real support to those who are doing it tough."