Call for city fund shut-down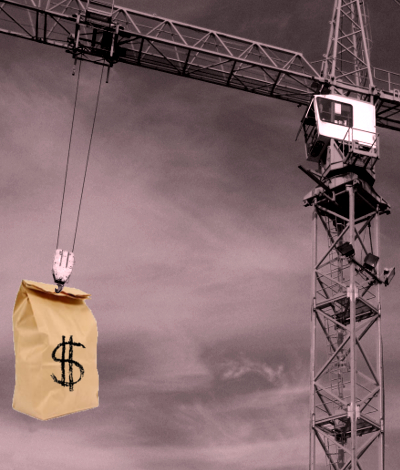 There are calls this week for the Brisbane City Council's investment arm to be shut down over "substantial" risks to ratepayer money.
The City of Brisbane Investment Corporation (CBIC) was set up a decade ago by former Brisbane City Council (BCC) lord mayor Campbell Newman.
The council kicked off the organisation's work with a $130 million funding injection.
CBIC now manages around $260 million, and says it will pay a $20-million yearly dividend back to its only shareholder – BCC.
But an internal review of CBIC's operations in 2017 warned that the fund's board has barely any property expertise, creating a risk that ratepayer money might be lost.
"There appears to be a misalignment between the types of projects that the business plan is targeting and the running income profile these properties deliver in the context of the objective to deliver a dividend, the skillset within the team, and the resources available," says the report – obtained by the ABC under Right To Information.
"We have identified significant gaps in the level of analyses provided in investment proposals and recommendations being submitted to the board by CBIC.
"Our concern is twofold — firstly that this points to a failure by management to consider all of [the] relevant issues when it evaluates new investment propositions (which, in turn, increases the risk of poor decisions being made by the board), and secondly the omission of material facts undermines the board's confidence in CBIC's executive team.
"This significantly increases the execution risk, and in turn, the potential for the shareholder to be exposed to financial losses and/or serious reputational damage.
"The financial modelling performed to analyse investment opportunities is lacking and presents a substantial risk to the business."
Over half of the funds under management by CBIC have been in real estate in recent years, while over 80 per cent of its property portfolio income is in the form of rent paid by BCC.
The number of CBIC board members exceeds the number of staff is employs.
Council Opposition - led by lord mayoral candidate Rod Harding - wants the fund to be shut down.
"Within the Brisbane business community, it's well known that if you get a spot on the board of this fund, then it's because you're a mate of the LNP," he said.
"I've always felt that this is a function that the council should do itself. They don't need a board. They don't need a special CEO. It's something that they used to do themselves and they still should do."
A CBIC spokesperson said the fund had repositioned its portfolio since the 2017 report.
"Subsequent to the report, CBIC has progressively implemented the recommendations provided by PwC," CBIC said.
"Implementation of the recommendations, as well other improvements over the past 18 months, have now positioned CBIC to continue on its current trajectory of delivering quality council properties, above benchmark investment performance and best practice governance."