Budget brings Home Affairs growth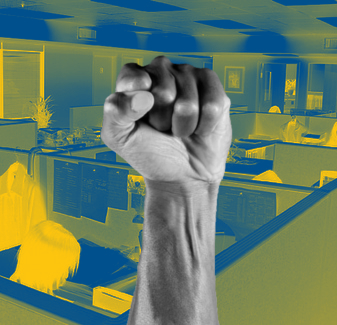 This week's federal Budget contains more outsourcing of the public sector.
The Budget papers say the government will keep a cap on its civilian workforce, with little growth other than in national security and intelligence.
Non-military staffing will increase by about 900 to 167,484 full-time-equivalent jobs.
The Department of Human Services will see cuts of almost 1300 positions in 2018-19, following on from the 1200 cut in last year's budget.
DHS will continue to use contractors to run call centres and has seen over $50 million set aside from its budget to improve call-waiting times.
The department will continue chasing welfare debts, including through the controversial "robo-debt" program, which has been extended.
The Department of Foreign Affairs and the Tax Office will gain 40 more full-time staff each, while the Defence Department is set to lose over 1000 positions through cuts and other changes.
Significant money has been poured into the agencies that now fall under the new home affairs super portfolio.
The Australian Federal Police, the Australian Criminal Intelligence Commission and AUSTRAC all gain staff and funding from 2018-19.
ASIO will add 120 full-time jobs and be boosted by an extra $24.4 million in 2018-19.
Staff at the National Archives and the National Library of Australia face job cuts, with 10 to go at the archives and 12 at the library.
The APVMA will receive $10 million for new IT and about $25 million to assist the relocation from Canberra.
While the pesticide regulator will still move north, the Budget does not include plans for broader relocation of agencies into the regions.
Some decentralisation will continue, with a handful of jobs from the Office of the Registrar of Indigenous Corporations moving from Canberra to Darwin, some Prime Minister and Cabinet jobs going from Melbourne to Shepparton, and the Unique Student Identifier Register moving to Adelaide.
Twelve jobs from the Infrastructure department will be relocated into regional areas too.
The Coalition's new inquiry into the APS will cost $10 million from Malcolm Turnbull's department's budget.
An additional $7 million has been put aside for a review of the home affairs portfolio to identify "efficiencies" and reduce duplication.
Large sums have been provided for upgrades to public service digital infrastructure, with the Department of Home Affairs to receive $130 million for IT upgrades and $316 million for upgrades of ageing technology at DHS.
The total wages and salaries bill for the public sector will rise by 1.96 per cent, or $393 million in 2018-19, and about 4.68 per cent over the forward estimates.
The CPSU described the budget as a "smoke and mirrors" affair that sells public services to big business and undermines agencies.