Boyle claim knocked back
Print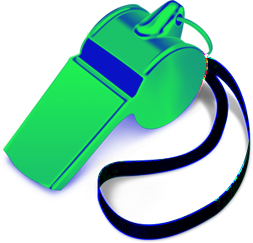 A tax office whistleblower has failed to avoid a trial.
Former Australian Taxation Office (ATO) worker, Richard Boyle, has lost his legal bid to be granted immunity from prosecution as a whistleblower, potentially facing life imprisonment.
Boyle, who is 46, recorded and disclosed protected information related to the unethical debt-recovery practices at the ATO.
Boyle worked as a debt collection officer in the ATO's Adelaide office and accused his former employer of covering up serious maladministration and lying to Senate Estimates about his allegations.
Boyle disclosed his concerns internally to the ATO as a public interest disclosure and then complained to the tax ombudsman before revealing his findings as part of a joint Fairfax-Four Corners investigation.
Follow-up reviews confirmed the validity of Boyle's revelations, with the small business ombudsman revealing that the ATO's treatment of small businesses was "crippling" at the time.
The Commonwealth Director of Public Prosecutions (CDPP) had initially charged Boyle with 66 offences, which were reduced to 24.
Boyle's case is the first significant test of the Public Interest Disclosure Act (2013), which aims to protect whistleblowers in Australia.
Boyle told the South Australian court that he suffers from complex post-traumatic stress disorder (PTSD) from his time at the ATO. He also accused senior Adelaide staff members of ignoring taxpayer threats of suicide.
Kieran Pender, a senior lawyer at the Human Rights Law Centre, called the decision "a major blow for Australian democracy".
"Whistleblowers should be protected, not prosecuted, and the Public Interest Disclosure Act was enacted to ensure just that," Pender said.
Independent MP Andrew Wilkie has criticised the Public Interest Disclosure Act, stating that; "Mr. Boyle would never have been in this position if we had strong whistleblower protections in place".
The federal government has acknowledged the shortcomings of the Act and is reviewing it. Boyle could face trial in October.