Boss says builders bring housing problem
Print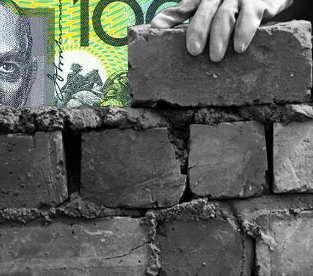 The chief executive of a major Australian developer has gone against common thinking, saying local housing issues are caused by a lack of supply, not foreign investors.
Property developer Mirvac has updated its figures, saying that it is on track with estimates to grow earnings by about 12 to 12.3 cents per share in 2014/2015.
The firm says a buoyant housing market has kept it on an upswing, and it will look to release about 2,700 residential lots in the current financial year.
Along with the new figures, Mirvac CEO Susan Lloyd-Hurwitz commented on issues facing the housing market.
"There is a fundamental undersupply and the excess demand, driven by immigration, primarily, is driving the market – it's not about foreign investment or investor activity," Ms Lloyd-Hurwitz said.
"In terms of the supply that's currently in the market, some of our modelling suggests that if the market as a whole continued to supply the amount of supply now for the next 10 years, we still wouldn't soak up the demand.
"The reason why we've embarked on this accelerated release program, particularly focused around Sydney and apartments is because we want to move as quickly as we can while the market continues to run."
Mirvac's chief investment officer Brett Draffen said any regulatory intervention recently flagged by the Reserve Bank, which is aimed at curbing investor activity in the housing market, as would need to be treated very carefully.
"I don't think we're talking about mainstream changes here because I think that would be quite risky in terms of the overall impact," he said.
"What we're talking about is, perhaps, some tweaking around the edges just to take a little bit of the heat off. But we don't see that would make a massive impact to the residential markets and, therefore, to our portfolio."