Bishop defends lobby jobs
Print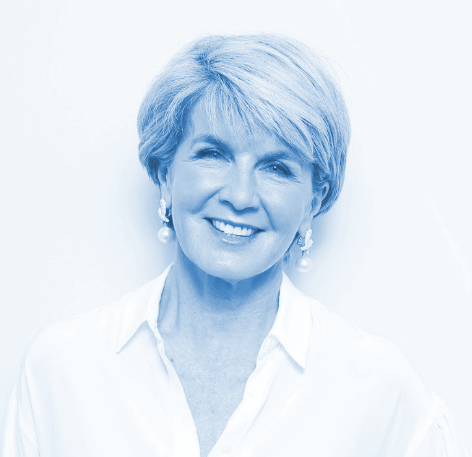 Julie Bishop has pointed out that rules preventing former ministers from becoming lobbyists are voluntary.
Former foreign minister Julie Bishop has defended accepting private sector jobs shortly after quitting politics.
She and former defence minister Christopher Pyne are the subjects of an official inquiry, after they took new jobs in industries that overlap with their former portfolios.
Some believe the moves go against the Statement of Ministerial Standards, which bans former ministers from obtaining private gain from information they obtained in office, and from lobbying government officials on issues relating to their former portfolios, for 18 months.
Appearing before a Senate inquiry on Thursday, Ms Bishop pointed out that the rules are voluntary and can not be legally enforced.
She suggested the responsibility should be placed on serving politicians - banning serving frontbenchers from meeting with former cabinet colleagues.
"The onus could and should be placed on current, serving officials," she said.
"Cabinet ministers are in control of their diaries, they determine who they will and will not meet, who they will take calls from and who they will not.
"So if the onus were placed upon the current serving ministers and officials to not hold meetings with former ministers, to not be lobbied, then they would be subject to the ongoing scrutiny of the Parliament.
"And then one would not need to hold a senate inquiry on these voluntary guidelines with private citizens as I am."