Big IT spend outlined
Print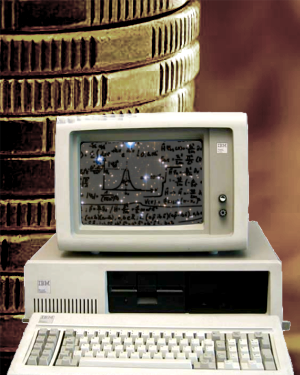 The Government has revealed which companies have received its $36 billion worth of IT procurement in the last five years.
From 2012-13 through 2016-17, the Australian government spent a total of $36 billion on IT-related procurement, according to a report from the Australian National Audit Office (ANAO).
The ANAO's Australian Government Procurement Contract Report shows IBM won a total of 692 government contracts totalling $2.33 billion, Boeing won 165 contracts and received $1.6 billion for IT-related contracts, and US defence giant Lockheed Martin saw $1.46 billion worth of Commonwealth procurement through 260 contracts.
Fujitsu got $961 million worth of Government works, Abacus Innovations secured $894 million, Data#3 $883 million, Telstra $660 million (of a total $2.8 billion in government contracts, and Hewlett Packard was awarded 1,517 contracts totalling $597 million.
Over the same five year period, Raytheon, Thales, Oracle, Accenture, BAE Systems, SAP, Optus, Dell, Unisys, and Dimension Data all received over $300 million each.
The Department of Defence spent AU$15 billion on IT-related services from 2012-13 to 2016-17.
ANAO defines 'IT-related' as information technology broadcasting and telecommunications/engineering and research and technology-based services.
Much of the IT spend during 2016-17 was for computer equipment and accessories.
The Department of Human Services (DHS) spent the largest percentage on IT procurement from 2012-13 through 2016-17, with over 40 per cent of procurement funds going to technology-based services.
Thirty-five per cent of the Department of Finance procurement budget went to IT-related procurement, followed by the Department of Veterans' Affairs, which spent over 30 per cent of its money on tech procurement.