Big firms fail to make NBN guarantees
Print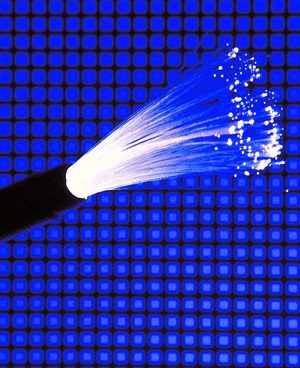 The big telcos will not guarantee that customers' speeds on the National Broadband Network.
The wholesaler NBN Co sells monthly connection packages to telcos in several bands - 12 megabits per second, 25Mbps, and 'super-fast' 50Mbps and 100Mbps connections.
NBN Co also sells bandwidth allocations to the telcos can ensure those speeds at peak times.
But Telstra, Optus, TPG and Dodo all say they are unable to guarantee that customers who sign up for any particular NBN speed will actually get it, particularly during peak times.
Optus says it will not "make speed guarantees" that customers who buy the NBN packages of 12, 25, 50 and 100Mbps will consistently get those speeds.
"Speed tiers indicate the maximum upload and download speed that a service is provisioned at," an Optus spokesperson has told News Corp.
"The speed in each tier is not indicative of the speed that customers will experience at all times."
"Speeds on the NBN vary due to quite a large number of factors," Telstra's Steve Carey told reporters.
"Some of these factors are managed by ­retail service providers like ­Telstra, others are des­igned and controlled by NBN Co."
The monthly speed packages that telcos buy are called 'access virtual circuit charges', while the bandwidth is sold as 'connectivity virtual circu­it' (CVC) charges.
The CVC charges are set extremely high so that NBN Co can bring some returns to the federal government on the $49 billion it has put into the project.
IT analysts have accused the telcos of not buying enough bandwidth to keep up in peak times.