Big firms ditch delayed deals
Print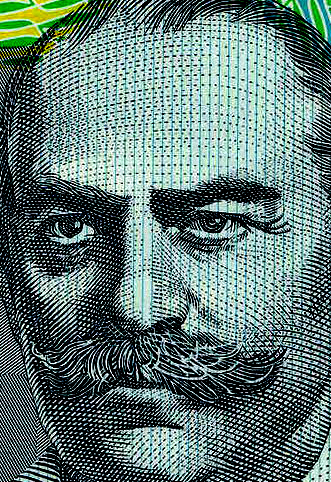 Two big firms have abandoned their controversial use of supply chain financing.
Supply chain finance, also known as 'reverse factoring', is a practice wherein suppliers can receive payment early through an intermediary, but they are forced to accept the payment at a discount, allowing the supply chain finance provider to profit.
The practice has become increasingly popular among buyers looking to draw out their payment terms and improve their cash flow.
Critics say the practice is used to force suppliers either to accept lower payment or wait unacceptably long periods for their full payments.
"Poor accounting disclosures have helped keep reverse factoring arrangements hidden from view," Graeme Ferguson, a director at credit ratings agency S&P Global Rating, has told the AFR.
"This can obscure our assessment of a company's underlying health and frustrate like-for-like comparisons.
"Reverse factoring arrangements are designed to create an upfront benefit to a company's working capital and cash flows. This does not necessarily pose a risk in and of itself.
"However, without proper disclosure, investors may form an incomplete or inaccurate picture of a company's underlying cash flows and financial position."
Both Telstra and Rio Tinto have abandoned the practice amid growing public criticism.
"We have made the decision to stop enabling a supply chain financing option and are working through how that will occur in a way that doesn't disadvantage our suppliers," Telstra said in a statement on Thursday afternoon.
Telstra claims it never received "any fees or commissions when suppliers chose to use the supply chain financing option".
"Financing arrangements were negotiated between the supplier and a funding provider, with suppliers able to take advantage of Telstra's strong credit rating to receive interest rates well below the average cost of borrowing," the company said.
Telstra's use of reverse factoring in the 2019 financial year boosted its cash flow by $551 million.
Rio Tinto announced this week that it would no longer be offering reverse factoring to its smaller suppliers.
"After review, Rio Tinto will no longer offer this accelerated payment option and will work on transition arrangements for those suppliers, representing about 3 per cent of Rio Tinto's 10,000 Australian suppliers, that had selected the option," Rio Tinto said.
"We are concerned about any reports that suggest we are not meeting supplier expectations and encourage suppliers to work with us and continue providing feedback about how our processes can be enhanced," Rio's chief commercial officer Simon Trott said.