Big cable plan paused
Print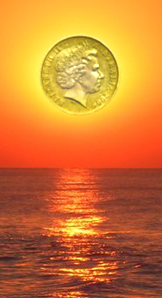 Bold plans to pipe solar energy from Australia to Singapore have gone quiet.
Sun Cable - a company and project backed by iron ore magnate Andrew Forrest and tech billionaire Mike Cannon-Brookes - went into voluntary administration last week following a falling-out between the pair over funding.
Sun Cable had planned to build a giant 20-gigawatt solar farm in the Northern Territory and send the power to Singapore via a 4,200km subsea cable through Indonesian waters at an estimated cost of about $35 billion.
Mr Forrest says Singapore suppliers want the fuel for green energy, not the end-product electricity.
He said that authorities and industries in Singapore were saying to him; "We don't know why you want to send us all these electrons, when what we've asked the world for - and no one's giving us - is molecules… we want green hydrogen, we want green, synthetic methane, we want green ammonia."
Mr Cannon-Brookes effectively accused Mr Forrest of being the only shareholder who refused to take part in a $60 million fundraising required to keep the company afloat.
"We are confident Sun Cable will be an attractive investment proposition and remain at the forefront of Australia's energy transition," said a spokeswoman for Grok, Mr Cannon-Brookes' private investment vehicle.
But Mr Forrest appears to be pulling away from Sun Cable entirely, saying he had "lost faith in the management and chairman".
"They're a little start-up that has lavish offices and are spending money like there's no tomorrow, and the management team plus board are really inexperienced," he is alleged to have said.