BHP's spill could cost $79 bil
Print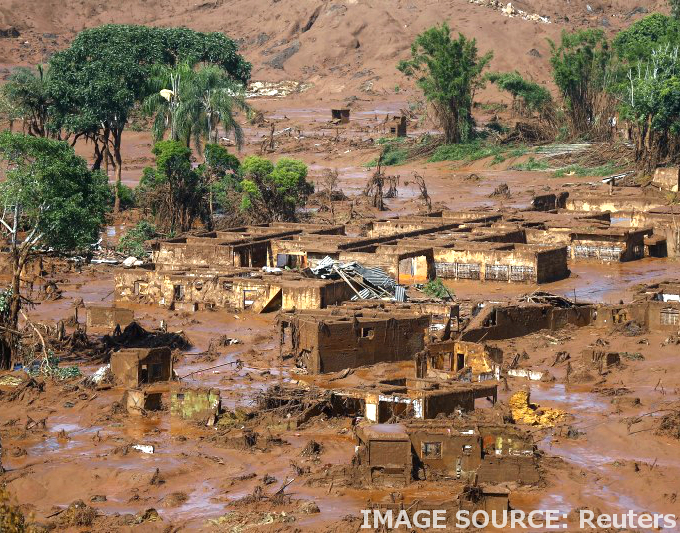 Over 23,000 legal claims seeking a total $79 billion in damages have been lodged against BHP Billiton and Vale's Samarco joint venture.
The challenges come in the wake of last year's deadly dam disaster, which saw whole villages destroyed, thousands displaced and at least 19 people killed.
But BHP expects its actual obligations to be much lower than the staggering $79 billion figure.
BHP says several of the claims overlap, and that some of the cost of the claims may be offset by insurance.
But according to the company's own annual report, the five largest claims so far seek 194.5 billion Brazilian real ($79.04 million) in total damages and compensation.
Court orders have forced Samarco – the BHP joint venture - to freeze hundreds of millions of dollars on its balance sheet to cover claims by state governments and NGOs.
These are the claims BHP says cover similar issues, such as seeking environmental remediation, moral damages and restoration of property, which it labels "duplicative" in nature.
"During a recent conciliatory hearing, Judge Rosilene Ferreira clarified that the 12th Court now deals with 15 lawsuits related to the dam failure. In her view, the 155 billion Brazilian real lawsuit is the broadest case, and should absorb all of the others, including the 20 billion Brazilian real case," a BHP spokesperson told reporters.
The company will also wrestle with over 23,000 small claims from individuals affected by the dam spill, which mostly range from $US300 ($397) to $US3000 each.
"Such damages have generally been awarded to people that had their water service interrupted for between five and seven days. Given the number of people affected by the Samarco dam failure, the number of potential claimants may continue to increase," BHP said in the annual report.
Joint venture partners BHP and Vale each own 50 per cent of Samarco, and so will split any payouts that Samarco cannot manage itself.
The two companies still want to restart the Samarco operations, and help cover the costs of the dam disaster with cashflows generated by Samarco's future sale of iron products.
BHP's August financial results included a $US1.2 billion provision it took for the Samarco disaster.
The company says there could be some new issues looming in the imminent wet season.
"The potential remains nonetheless for further release or downstream movement of tailing material during the season, which may result in additional claims, fines and proceedings," the company said in its annual report.