BHP figures show need for new plan
Print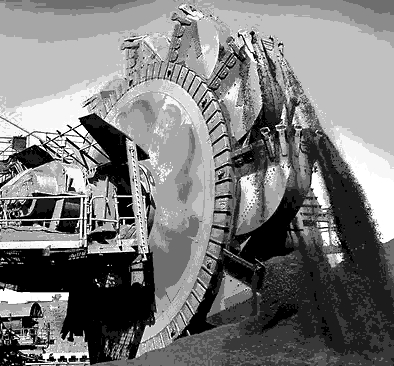 BHP Billiton has posted a half-year loss of $US5.7 billion ($7.84 billion), as its interim dividend drops from 62 to 16 US cents (22 cents) per share.
The result represents a steep $13.3 billion drop from last year's $5.5 billion first-half profit, and is significantly down on the company's $US1.9 billion full-year profit unveiled in August.
The sliding first-half result was blamed largely on a 37 per cent drop in revenue, previously flagged asset value write-downs, and costs related to the Samarco dam spill incident.
BHP Billiton's bosses say "the period of weaker commodity prices and higher volatility will be prolonged".
The company says this has forced the abandonment of its "progressive" dividend policy, in which it promised to maintain or increase shareholder payouts every year.
Now, the global mining giant has slashed its interim dividend by around three-quarters to 16 US cents (22 cents).
BHP is also taking on a new policy to pay out a minimum of 50 per cent of underlying profits in dividends, and possible additional amounts depending on circumstances.
BHP Billiton's chief executive Andrew Mackenzie says the company had a "fighting chance" of maintaining the dividend after its August figures, but times have changed.
"We're now looking at an outlook which is significantly worse than probably our low-case outlook was just six months ago, and that's our mean-case outlook," he told reporters this week.
"We're in a new era, a new world, and we need a different dividend policy to handle that."
Mr Mackenzie said the biggest wallop was the plunge in oil prices.
"We didn't foresee the possibility of sub-$US30 oil, and that's an important source of earnings for BHP Billiton," he said.
Resources analyst David Lennox says some investors may be optimistic that this is as bad as it will get for BHP Billiton.
"We certainly think that the half result is probably the worst half result that they will report in their lifetime, but we've still got to get to the second half and what sort of price movements we do see in the commodities space," he told reporters.