Banks' behaviour decried in foreign farm report
Print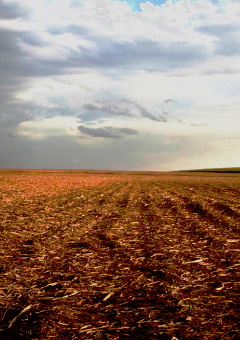 A new report by an international aid group says Australian banks have been backing companies overseas that engage in illegal and immoral behaviour.
An Oxfam report released this week titled 'Banking on Shaky Ground' (PDF) indentifies a number of cases where Australian banks have directly and indirectly funded improper land acquisitions, illegal child labour and logging.
The report points to investments in companies across Cambodia, Papua New Guinea, Indonesia and Brazil.
Oxfam says the big four - National Australia Bank (NAB), Commonwealth (CBA), Westpac and ANZ – will all produce corporate responsibility reports and other such materials, which will not mention the full level of their involvement.
Oxfam's figures shows the banks' level of exposure to companies in the agricultural commodities industry runs over $20 billion.
The banks are certainly not the only Australian companies engaged in supporting illegal, harmful, destructive, and sometimes deadly trades in other countries, but the researchers say they still have a clear responsibility.
"We think there is a real problem around due diligence - around them actually focusing on their investment practices and making sure they put their money where their mouth is, in terms of ethical and sustainable investment practices in these agricultural businesses overseas," Oxfam chief executive Helen Szoke has told the ABC.
"It's in the banks' best interests to know that when they invest in a company that has an agricultural business that the company is actually producing what it says it's going to produce, that it's actually acquired the land legally and then it looks after the communities that are impacted by that investment."
In short, the report links Westpac with a PNG logging company accused of multiple illegal activities; ANZ is linked to a Cambodian sugar company which has forced people from their land and neglected the safety of workers; NAB reportedly invests in a palm oil company which has destroyed wildlife and local communities in Singapore; and Commonwealth Bank is linked to a sugar producer in Brazil under investigation for alleged land grabs.
Comments from the banks so far have indicated they will investigate the accusations and consider divesting.
Some respondents to the story so far say the banks are being unfairly strung up for investments that many other companies will continue to pursue.