Baby money takes broad swipe at workforce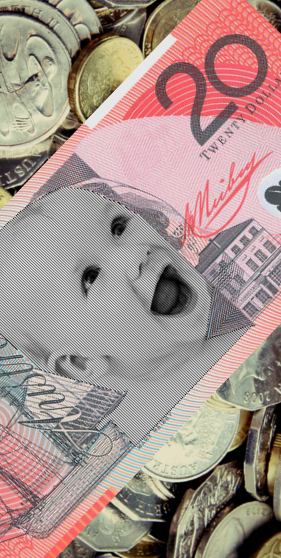 The high cost of child care is keeping tens of thousands of Australian parents from working, even though they want to.
As the Federal Government considers some kind of child care reform, families relying on two incomes are having to stitch together patchwork solutions with multiple jobs to make ends meet.
But Professor of employment relations at the University of Sydney, Dr Marian Baird, says that the poor state of Australian childcare deprives the economy by removing educated women in their early thirties from the talent pool.
Current figures indicate that about $5.5 billion is lost to the economy each year from parents being kept from work by the high cost of childcare.
"All our research indicates those women turn out to be very good mothers but also highly committed workers," Professor Baird says.
"The hardest years are the pre-school years. That's where tension is and that's why we need to support the childcare system."
"Once they do the calculations of child care costs, reduced benefits, increased taxation, you end up in a situation where they think would it be better if they stayed at home for that period of time," she said.
Word on the Federal Government's planned reforms has been fairly sparse, but they are expected to include subsidised alternatives to childcare centres, such as in-home nannies.
The Productivity Commission recently released draft recommendations on the topic, which said that childcare assistance payments could be simplified and in-home care including nannies should be subsidised.
Assistant Minister for Education Sussan Ley acknowledges something must be done.
"Families tell me there's a crisis... centre directors tell me there's a crisis," she told the ABC.
"While we miss out on women's participation in workforce we miss out on their talent, their ingenuity, the contribution they make, the investment we in this country made in training," Ms Ley said.
"What I've said is; if we go to in-home care, we will make sure that it's within the formal regulated system.
"We will not be paying nannies to unstack dishwashers, or [be] home help, as some people have put it."
"If you've got two or maybe three children, does it really make sense to pile them into the car, take them to child care, drop them off, do the commute to work, do it all again at the end of the day and arrive home with the whole family exhausted?"