Baby issues are big problems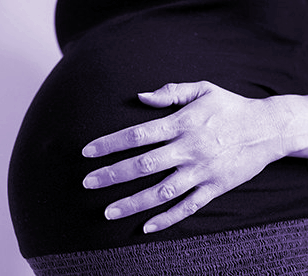 Insiders say pregnancy discrimination is widespread in Australian workplaces, and cases of women being marginalised for becoming mothers are on the rise.
Zana Bytheway from HR research body Job Watch says she hears from women who are victims of pregnancy discrimination every week, and data shows such cases have doubled over the last decade.
"What should be a happy and memorable time in a woman's life becomes memorable for all the wrong reasons," she said in a News Corp interview this week.
Ms Bytheway says that there are laws in place to protect workers, but regulations are not enforced, legal loopholes exist and many employers do not known their obligations or do not inform employees of their rights.
"Managing pregnancy and work makes good business sense," she said.
"Complying with all workplace laws protects businesses and organisations from any risk of litigation... it also avoids the loss of a valuable asset — a good employee — and it avoids lost productivity and having to attract and train new staff.
"A reputation as a good employer also attracts quality staff and provides that competitive edge."
Policy manager policy Steven Wojtkiw from the Victorian Employers' Chamber of Commerce and Industry says when simple needs are not met - both the employer and the employee miss out.
"Most smart employers realise that to be competitive it's as much about making sure you have the best staff and keeping those staff. So they accommodate pregnant employees and they keep lines of communication open to manage the handover and the return to work. It's not in the interests of employers to be engaging in this kind of discrimination — and it's not lawful," he said.
But he questioned the extent of discrimination outlined in a report from earlier this year by the Australian Human Rights Commission.
The report found 49 per cent of mothers and 27 per cent of fathers and partners had experienced discrimination in the workplace during pregnancy, parental leave or when they returned to work.
"We don't believe that discrimination of women on the basis of pregnancy is as pervasive or systemic as the report suggests," he said.
"People can feel discriminated against because they perceive a loss of opportunities for further training or there may be job losses in a business, but those issues may relate to changed business circumstances rather than the fact that a person was pregnant."
But he admits things can change.
"Clearer guidelines and information about flexible work options would help businesses of different sizes stay up to speed and realise what can be done in this area," he said.
"Managing pregnancy and parental leave and the return to work can be a challenge for employers. There might be specialised skills involved for the person who is taking maternity leave, or the business may be in a rural or remote location and that adds to the difficulty of finding a suitable replacement. There can be additional costs to a company during a handover period and returning to work requires flexibility and the nature of the work may not easily lend itself to that. The task is to blend the realities of the work practices and the workforce with the requirements of the law."