Australia's lag boosts mining reliance
Print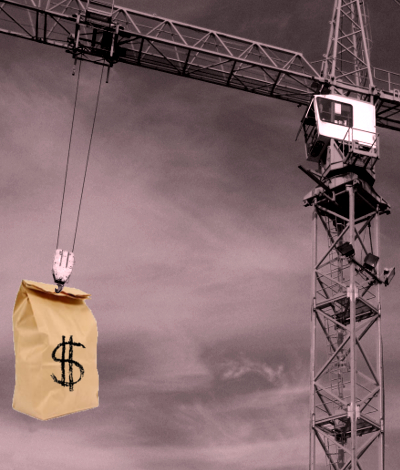 Optimism for future global investment in Australia is weak.
Australian Bureau of Statistics (ABS) figures show business investment is declining as new mining developments shudder to a halt, with new capital spending down by 2.1 per cent to $27.6 billion on a seasonally adjusted basis from September to December.
It is the eighth fall in the last nine quarters, and comes in at almost double the average economists' prediction.
Investment fell by 15.5 per cent over the year to December.
This was driven by a near 25-per-cent-drop in spending on buildings, even though spending on equipment, plant and machinery rose by 1.5 per cent over the year.
Mining firms slowed their spending on buildings, manufacturing companies raised their spending by nearly 8 per cent.
While mining firms lag, businesses overall increased their estimates of overall investment to $112 billion, from the previous forecast of $107 billion.
Still, JP Morgan economists say next year's planned investment is somewhat weak, and will not be enough to pressure the Reserve Bank to lower rates.
But National Australia Bank, which does regular business confidence surveys, says the lift in non-mining sectors should encourage the RBA, which has been awaiting a lift in non-mining investment intentions.
Economists are broadly suggesting that investment outside of the mining industry is still not improving fast enough, and so the future will rely on higher commodity prices (which are unlikely) continuing to prop up national income.