AUKUS talks slow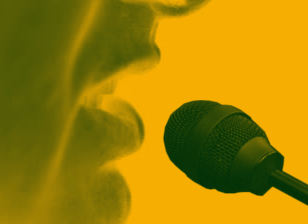 Analysts have reviewed the progress and sidetracking of Australia's defence ambitions on the first anniversary of the AUKUS partnership.
In the year since the surprise announcement of a new security pact between Australia, the US and the UK, the strategic environment that gave birth to AUKUS has worsened.
Russia's invasion of Ukraine and China's increasing pressure on Taiwan and the Indo-Pacific are making the advanced technologies AUKUS was set up to produce seem even more relevant.
Political shifts within the three AUKUS partners have continued over the last 12 months, leaving just one of the three leaders that announced AUKUS in office; US President Joe Biden. However, all three participants still claim full support for AUKUS.
Prime Minister Anthony Albanese says the Labor government remains committed to AUKUS, but has also been working to restore good relations with France, which temporarily withdrew its ambassador after the scrapping of an Attack-class submarine contract Australia had entered into.
Progress on one of Australia's central ambitions in the AUKUS deal - obtaining nuclear-powered submarines - appears to be continuing behind closed doors.
An Exchange of Naval Nuclear Propulsion Information Agreement between Australia, the UK and the US was signed in November 2021, enabling deeper cooperation between the three partners.
Australia's Labor government says the Nuclear-Powered Submarine Taskforce established by its predecessor will still deliver its recommendations on potential paths forward by March 2023, within 18 months of the original AUKUS announcement. The Chief of the Defence Force, General Angus Campbell, and the Vice Chief of the Defence Force, Vice Admiral David Johnston, have had their terms of office extended by two years to ensure this target is hit.
The US Congress introduced the Australia–US Submarine Officer Pipeline Act to create an Australian submariner training program in June 2022, which will see at least two Australian submarine officers selected each year to participate in training with the US Navy.
The UK recently announced that "Royal Australian Navy crews will train on the newly commissioned HMS Anson and other Astute-class submarines", but analysts note that much greater efforts will be needed to generate over 2,000 submariners for Australia's future fleet.
There has also been a review of the general chatter around AUKUS and Australia's nuclear sub ambitions.
The Australian Strategic Policy Institute (ASPI) has monitored every published report, commentary, podcast, panel discussion, interview and blog post from the top 10 largest defence, strategic studies and international affairs think tanks in AUKUS member nations and key countries in the Indo-Pacific region.
The results show that considerably more output was produced in the six months following the announcement of AUKUS (September 2021 to February 2022) compared to the next six-month period to the end of August 2022.
More analysis is accessible here.