ARENA to bring big names together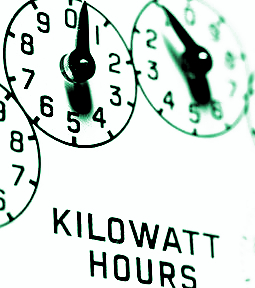 Electricity retailers and tech companies are joining forces for an ARENA program to help avoid blackouts this summer.
The Australian Renewable Energy Agency (ARENA) scheme is offering large groups of households or businesses incentives to cut their electricity usage when the grid is under stress.
ARENA business development manager Phil Cohn said the funding body had started examining proposed projects under the scheme.
"We're going through our assessment and contracting process at the moment with the successful projects," he said.
"We got a wide range of energy retailers come in the door, from energy retailers through to new technology start-ups that are looking to utilise things in people's homes to control appliances and help manage energy use."
Experts warn there is a high chance of blackouts this summer, especially after the closure of sites like Victoria's Hazelwood Power Station.
Successful projects in the ARENA scheme should be announced in October and be running by December, so savings can be achieved in summer.
The Australian Energy Market Operator (AEMO) announced its Demand Response trial program in May, where it will be rolled out in New South Wales (where the State Government is contributing funds), and in Victoria and South Australia.
The trial aims to save 160 megawatts on the National Electricity Market, about one-tenth of the capacity of Hazelwood.
Mr Cohn said the trial, combined with other measures relating to supply and demand, should ease the load on the system this summer.
However, it has larger goals - to find the most effective incentive models for the future.
Mr Cohn said the demand response model had been used successfully overseas, and major Australian industries had cut usage during high-stress periods before, but such measures had not been tried on Australian households.
"We estimate that if we had similar levels of demand response [incentives] being delivered here as there is in the United States, there is potentially about 3,000 megawatts of reserves there to be used, which is [equivalent to] two Hazelwood power stations," he said.
"What we are hoping to do through our trial, is to help commercialise new approaches and new technologies and inform the development of permanent market mechanisms to allow demand response to be a key feature of the energy market going forward."
Victorian Premier Daniel Andrews said ARENA and AEMO must show the model would work for households.
"It has worked for big industries, for very big power consumers, smelters and the like, for a long time," he said.
"They can reduce their power usage, be rewarded for that, send that power back to the grid."
A total of $37.5 million funding is available for the first round of projects.