APS diversity review released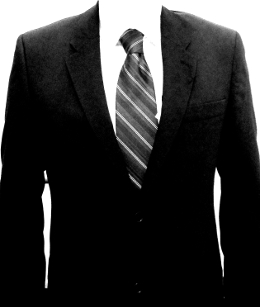 A new review says enhancing diversity and inclusion will improve the public service.
A report by the Australian Public Service Commission (APSC) released this week says that the ranks of bureaucracy require diverse perspectives in order to create more innovative policies and services, and to ensure the APS maintains a "citizen centric focus", according to Commissioner Peter Woolcott.
"We have a responsibility to create a workforce that represents and best serves the Australian community," he said in the foreword.
"Quite simply, if we are to serve entirely the Australian community, we need to reflect that community.
"The research is clear: diversity and inclusion is a powerful enabler of performance, and APS agencies that leverage diversity and inclusion will be better positioned to adapt to future challenges and increase productivity."
The analysis of 153,945 federal bureaucrats found that mature age workers comprised 47.2 per cent of the APS last year, 22.3 per cent reported they were born overseas (14.7 per cent being born in a non-English speaking country), and a total of 19.3 per cent said they spoke another language to English at home.
First Nations public sector staff made up 3.5 per cent of the overall workforce, while employees with a disability comprised between 4.2 per cent and 9.3 per cent of the workforce.
Between 2019-20 and 2020-21, the review shows affirmative measures to hire Aboriginal Torres Strait Islanders to the public service more than doubled, from 1.2 per cent to 3 per cent.
"Affirmative measures is one method designed to remove barriers, thereby increasing their representation in the APS," the report says.
"Affirmative measures are set out in the Australian Public Service Commissioner's Directions 2022 and monitored through the positions advertised on APSJobs."
The APSC says that affirmative action measures could be applied to all advertised positions.
"A recent APSC survey looked at the issues around affirmative measures from both a candidate's, HR manager and selection panel's perspective," the report says.
"Thirty-nine per cent of the 107 candidate respondents reported having a negative experience in a previous Affirmative measure - Aboriginal and Torres Strait Islander employment recruitment process."
Recruitment is one matter, and retention is another.
Surveys have revealed that one in 10 employees "wanted to leave their job as soon as possible", with some public servants from more diverse backgrounds reporting an intention to leave in greater numbers. The figures also found First Nations employees (7.3 per cent) and employees with disability (7.8 per cent) were leaving the workforce at higher rates than other employees.
Last financial year, 5.5 per cent of the APS workforce quit their jobs. Of that group, 9 per cent were women, 12 per cent were First Nations employees, 12 per cent were LGBTIQA+, and 14 per cent were people with a disability.
"The reasons employees from diversity groups report higher intention to leave their agency or increase rates of separation are not well understood," the APSC says.
"Improving retention of employees from diversity groups will require developing a better understanding of why they are choosing to leave.
"Employees with disability report wanting to leave their agency as soon as possible at a higher rate than any other diversity group," the report says.
"This trend is also reflected in workforce separations recorded in the APS employee database, with employees with disability separating from their agency at a much higher rate than employees without disability."
In regard to gender and sexuality, women outnumbered men at all classification levels in 2021, but made up only 44.6 per cent of APS SES 2-3 roles.
Public servants identifying as LGBTIQA+ comprised 7 per cent of the APS, while 0.5 per cent said they used gender-nonbinary or different terms.
A copy of the report and more details are accessible here.