Amnesty says secrecy abounds in attempts to check on asylum seekers
Print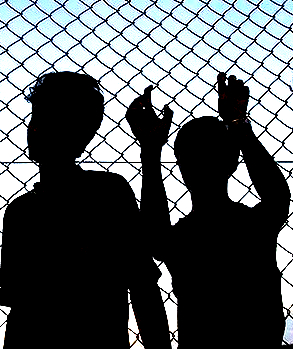 Amnesty International has slammed the secrecy surrounding Australia's offshore asylum seeker facility on the island of Nauru.
Amnesty has not been allowed to visit the Nauru centre this year, and it says it has been clocked by the Nauruan and Australian governments, whose fears of exposure may have been piqued by recent Amnesty reports.
The humanitarian aid group was allowed to visit another of Australia's shoddily-constructed-and-administered refugee centres on PNG's Manus Island late last year.
Their subsequent report slammed the centre as cruel, inhuman, degrading, saying it may even violate legal prohibitions against torture.
"We have good reason to believe there may be similar human right abuses taking place in Nauru," Amnesty's refugee spokesman Graham McGregor said this week.
"[We]put in a request to visit the Nauru detention centre and we received a refusal.
"It is extremely unusual for us to be denied access to a detention centre and in fact we visited the Manus Island detention centre, as you might recall, back in November last year," he said.
Amnesty says the Nauruan government appears to be taking steps to avoid the same condemnation that was rested on Manus Island.
"For example, back in February of this year, the Nauruan government increased the visas for journalists to visit the country from $200 to $8,000, which was a pretty clear sign they simply didn't want people coming and reporting on what was going on there," Mr McGregor says.
"We did have a little hint there that the Nauru government was not comfortable with that sort of scrutiny, but again we were still surprised by their response."
Australian Immigration Minister Scott Morrison's spokesperson has told reporters: "We are not aware of any such decisions (on rejection of access), we have not been consulted on any such decisions, and this is ultimately a matter for Nauru."