Airservices strike looms
Print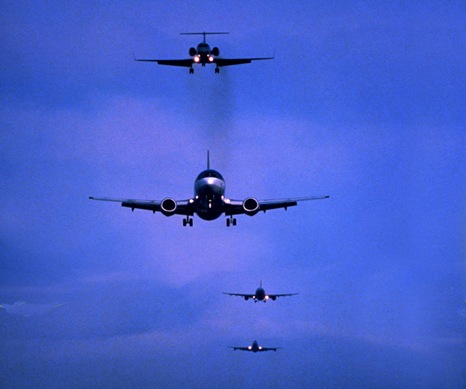 Airservices Australia staff will strike next Tuesday after pay negotiations broke down.
Support staff will begin a 24-hour stoppage at 10pm on Tuesday as part of industrial action expected to leave managers scrambling to contain the disruption.
Airservices Australia, which manages airspace and provides air traffic control, says flights will not be affected.
Community and Public Sector Union deputy national president Lisa Newman says Airservices has refused to compromise.
She accused the agency of using a double standard in negotiating a new workplace deal for support staff, after it agreed to better pay and conditions for air traffic controllers and firefighters.
"Support staff deserve the same job security and other rights, and to get the same pay rises at the same time as other Airservices workers," Ms Newman has told Fairfax Media.
"Airservices workers haven't had a pay rise in more than a year, yet they are being expected to agree to a low pay offer in exchange for unreasonable cuts.
"If we cannot settle on a fair agreement we will have no choice but to take further industrial action, which would be regrettable."
Airservices said it had tried to work within the federal government's workplace bargaining policy, which caps pay rises at 2 per cent.
"We have continued to adjust our offer to staff during negotiations," the agency said.
Airservices Australia staff are covered by different agreements depending on their work, and unions say new agreements for firefighters and air traffic controllers are more generous.
Professionals Australia, a union representing engineering staff and scientists, says members will strike for two hours on Wednesday.