Airbag issue dubbed 'critical'
Print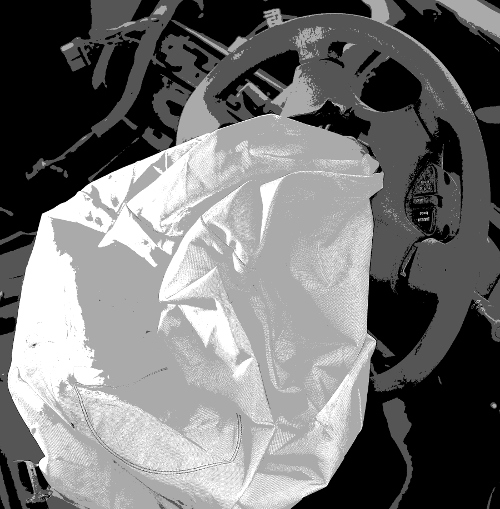 The Australian Competition and Consumer Commission (ACCC) says 20,000 vehicles with defective Takata airbags are now classified as "critical".
Cars made by BMW, GM, Holden, Honda, Mitsubishi and Toyota were already under a recall, but the regulator now says the owners should not to drive their vehicles at all.
The ACCC suggests cars be towed to the dealership by the manufacturer and have the airbag replaced free.
"Classification as 'critical' means manufacturers have assessed these airbags as being particularly unsafe," ACCC deputy chair Delia Rickard said.
"A Takata airbag misdeployment can result in death or serious injury, even in a minor collision."
The ACCC says 425,971 vehicles have still not had their airbags fixed under the compulsory recall.
Consumers can check whether their vehicle is affected by the critical safety warning by visiting IsMyAirbagSafe.com.au
The ACCC says its "rolling recall" could see more vehicles upgraded to a "critical" safety risk at any time.
"We encourage all drivers to check if their vehicle is affected, even if they have checked before, and to act immediately to have their airbag replaced," Ms Rickard said.
Manufacturers and dealers must replace the unsafe airbags for free.
The ACCC statement says it has not received any reports of consumers being charged for the replacement of their airbags.
"Any supplier charging consumers for replacement Takata airbags may face potential fines in excess of $10 million for companies and $500,000 for an individual," the statement read.